Hendrick Cares for Employees
People are our most important asset. It's what sets Hendrick Automotive Group apart from its competition, a focus first instilled by Chairman and CEO Rick Hendrick beginning with the operation of his first dealership in Bennettsville, South Carolina in 1976. We work as a team, best utilizing our individual talents and skills to reach a common goal. Our 10,000-plus employees across the country are empowered, encouraged and trained to be leaders within our organization.

We take care of our employees; they take care of our customers. Training, recognition and advancement opportunities; team celebrations and outings; a strong values-based culture; employee and family benefits; and a positive working environment are only some of the advantages of working for Hendrick Automotive Group.
Employee Recognition Program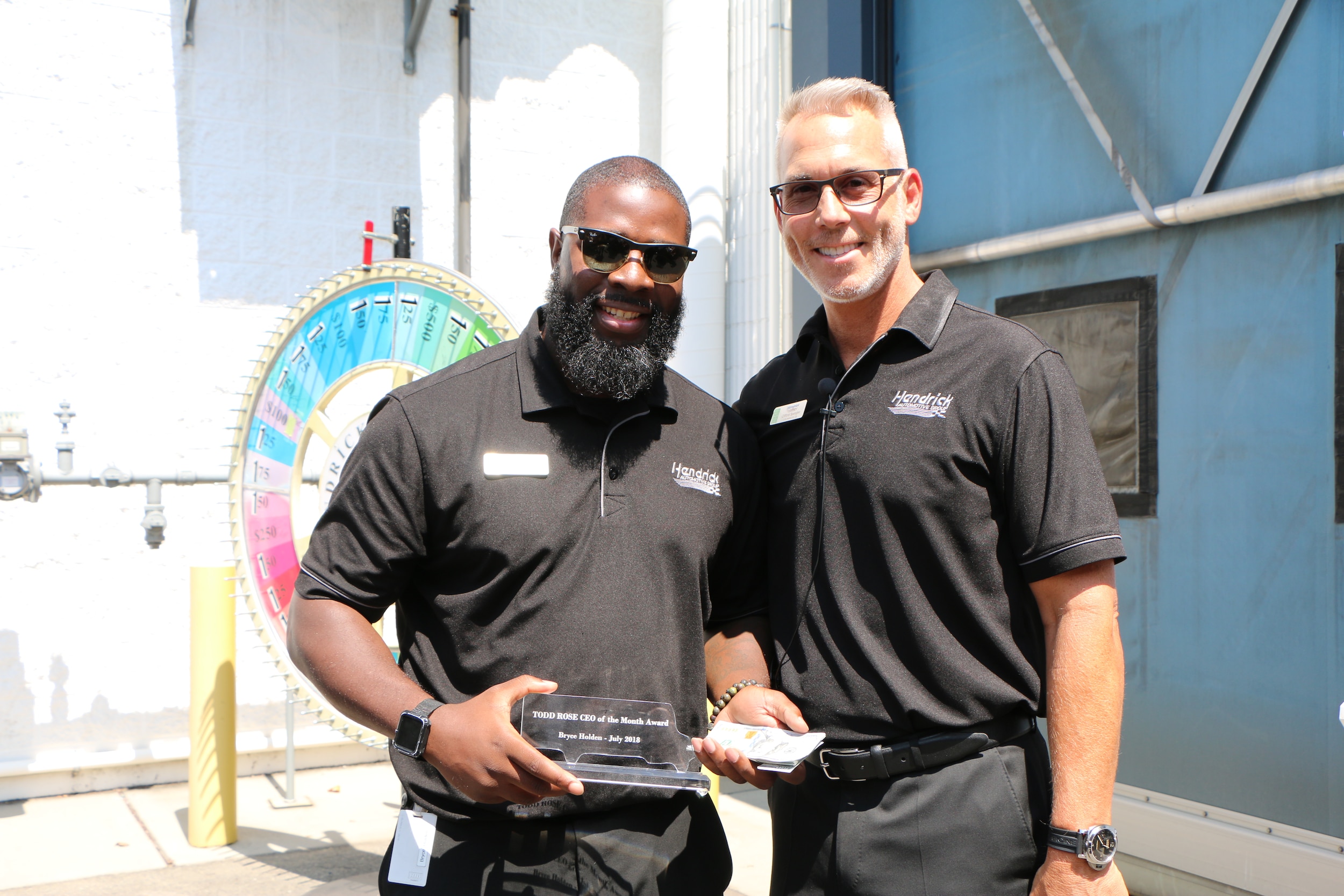 Hendrick Automotive Group values its teammates and places a heavy emphasis on numerous recognition programs at our more than 130 dealership locations, collision centers, accessories dealership installers throughout the 14 states in which we operate. From monthly luncheons that focus on dealership-wide and individual accomplishments, to our annual awards and engine building competition, Hendrick Automotive Group is focused on recognition and unique ways to celebrate our teammates.
The best way we can show we care for our employees is to invest in their continued success. Hendrick University offers a variety of ongoing training programs led by seasoned professionals to facilitate both professional and personal growth. Regardless of someone's role with the company, we strive to provide teammates with the training they need to excel in their current position, while preparing them for their next.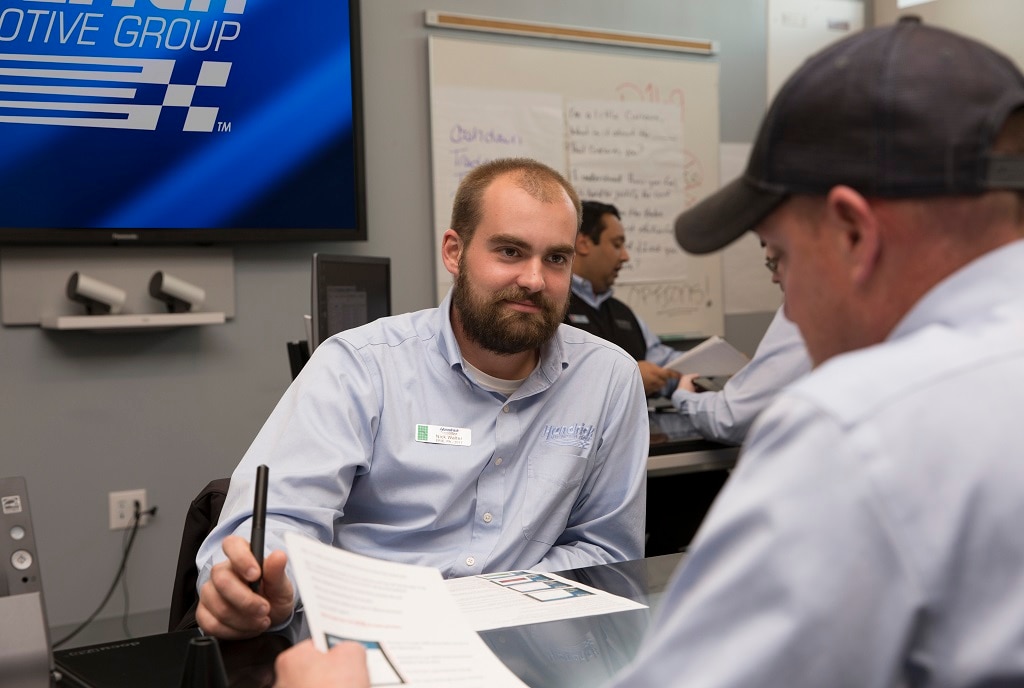 Ricky Hendrick Scholarship Program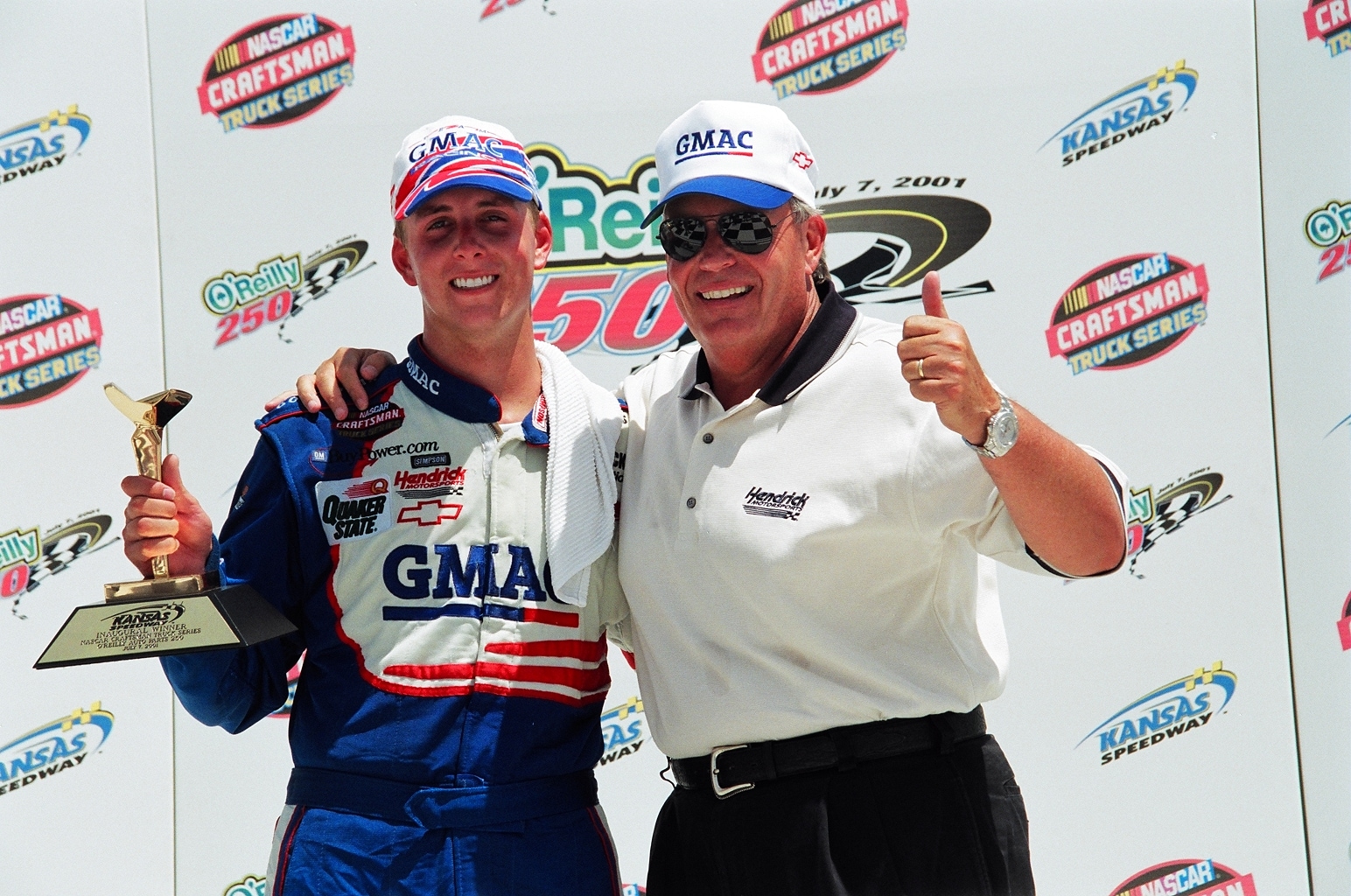 One of our company's most popular benefit programs, the Ricky Hendrick Scholarship has provided more than 2,500 college scholarships to families since its inception. The program was created to afford eligible dependents of Hendrick Automotive Group employees the opportunity to receive funds to further their education. The program also supports Liberty University's growing Automotive Dealership Management program with the help of Hendrick Automotive Group team members.
The application process opens each spring, and employees are notified directly about the specific requirements and application procedures. Only eligible dependents of qualified Hendrick Automotive Group employees are able to apply.
Teammate Emergency Response
From time to time, major catastrophes change the lives of some of our employees. But it has been times like these that best illustrate how Hendrick Automotive Group is a family. Other employees rise to the occasion and volunteer in impacted communities with the support of the company, and the Ricky Hendrick Fund is in place at the discretion of company leaders to lift up our teammates who are experiencing the impact of major catastrophes like hurricanes, floods, fires or other rare challenges.
Engine Builder Showdown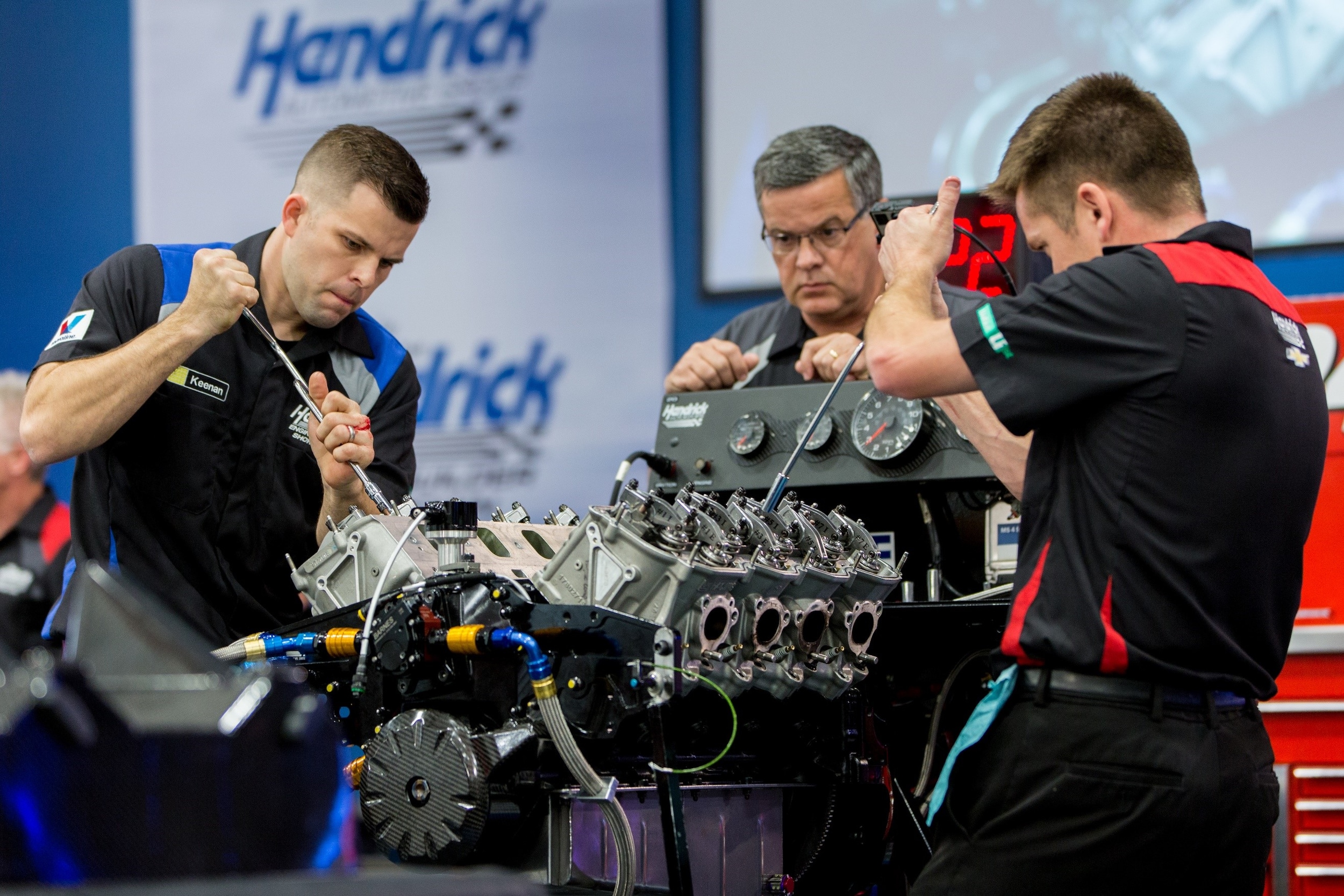 The Randy Dorton Hendrick Engine Builder Showdown presented by Valvoline was named in tribute to the legendary Hendrick Motorsports innovator. The event pairs 12 Hendrick Automotive Group Certified Master Technicians and 12 Hendrick Motorsports engine builders in a two round, two-day competition with the winners determined by the quickest time and least number of errors.
The event is held on the campus of Hendrick Motorsports in Concord, North Carolina and broadcast on
www.HendrickEBS.com
.