Celebrating Charlotte's Home Race with Daily Giveaways
It's the last Home race of the season and with 23 dealerships in the Charlotte area, we're going big with giveaways all week long! We'll be giving away a different prize each day from Tuesday, Oct. 4 through Saturday, Oct. 8.

Bookmark this page and check back daily to view the day's prize and enter to win by filling out the form below. Good luck!
Giveaway closes at 11:59 p.m. Saturday, Oct. 8, 2022. One winner per giveaway item will be randomly selected each day. All winners will be notified via email on Monday, Oct. 10, 2022.
Must be 18 years old to win. No purchase necessary.

Racing into victory lane with Kyle Larson.
The Hendrick name is synonymous with winning at the dealership and on the race track. Our commitment to excellence and customer service is what sets us apart. It's the Hendrick Difference. HendrickCars.com is proud to share this passion for winning with Kyle Larson as the primary sponsor of the No. 5 Chevrolet in the NASCAR Cup Series.
This season is sure to be another one to remember with the new Next Gen Chevy, a new uniform concept for the entire No. 5 team, and new records to set. Scroll through for exclusive content and a look at what you can expect from HendrickCars.com racing this year.
New Ride. Same Winning Look.
HendrickCars.com is the easiest way to find your new vehicle, including the 2022 No. 5 Chevrolet Camaro ZL1.
Click to see the car from all angles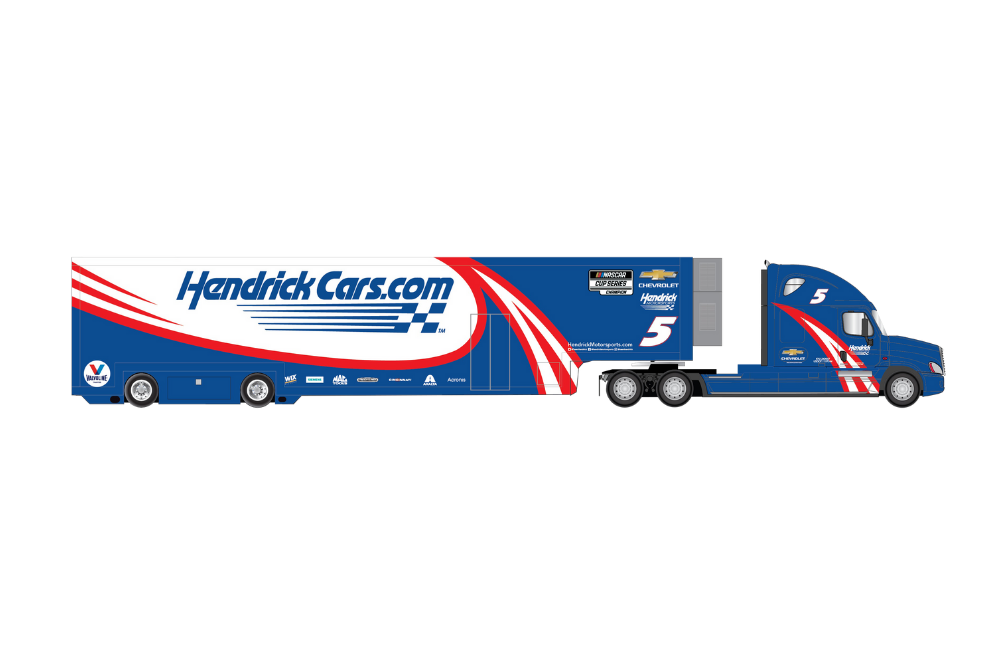 Hauler
A winning car deserves a ride that looks just as good. The hauler transports the No. 5 across the country in style with the matching red, white and blue paint scheme. If you see us on the road, let us know!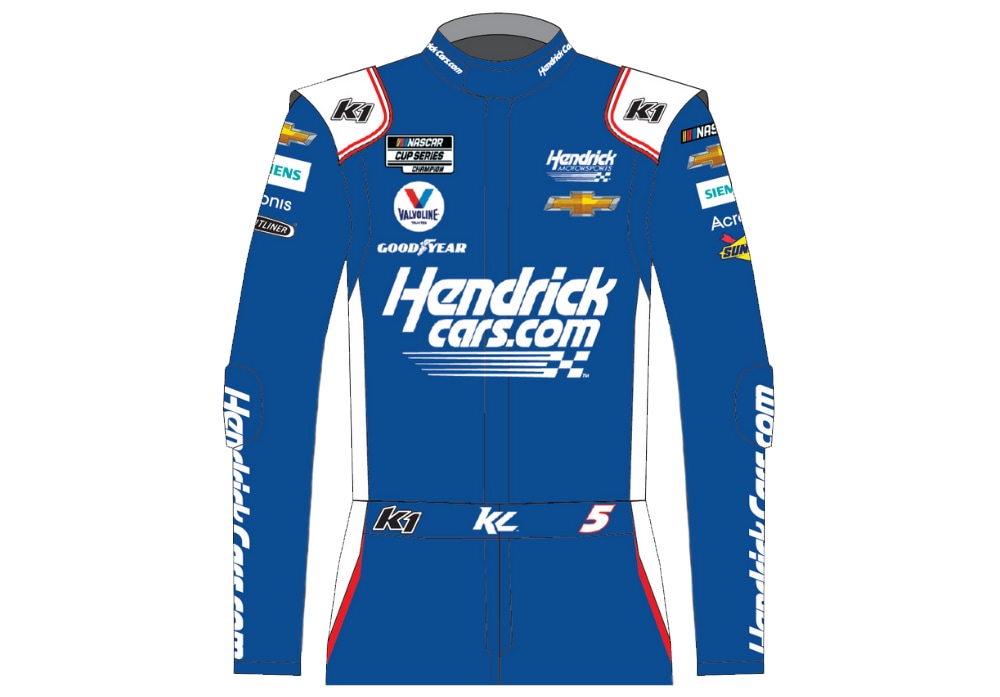 Classic Blue
Our classic blue uniforms are now official Away gear. Each race is considered Home or Away based on proximity to our dealerships. Scroll down for more information about what gear you can expect to see, and when.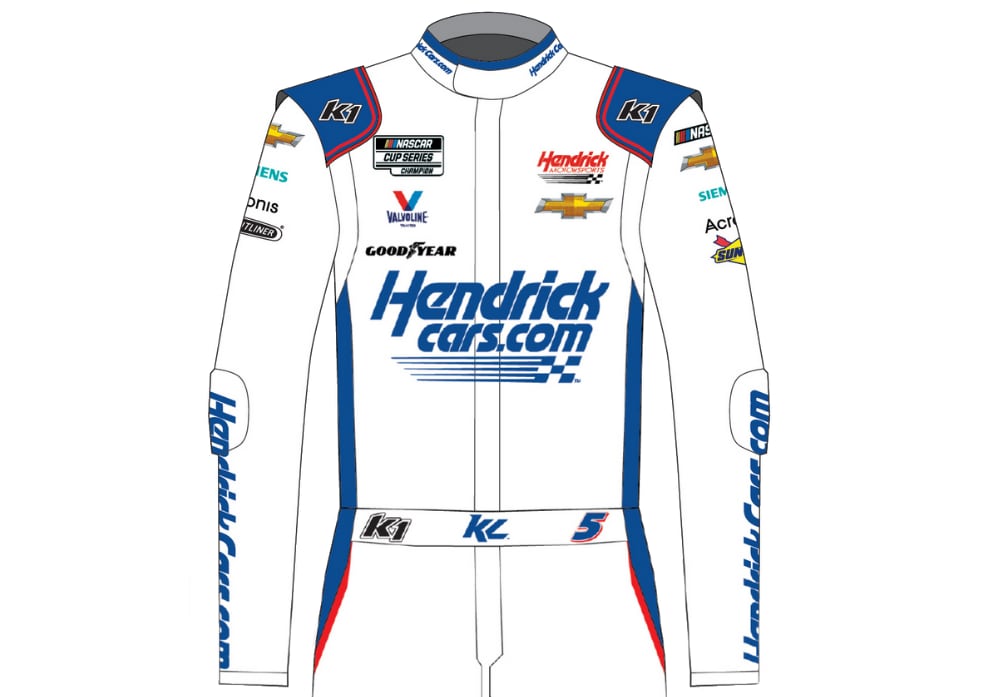 Fresh White
Fresh white team uniforms at Home races mean you can find a Hendrick Automotive Group dealership nearby, and should keep an eye out for some fun surprises.

Helmet
Did you know that Kyle Larson chooses the design of his helmets? This hand-picked piece of gear is the driver's most personal, so it's as much about style as it is safety.
Home
The entire No. 5 team is hitting the race track in fresh white uniforms when there's a Hendrick Automotive Group dealership nearby - letting the world know they're racing in Hendrick country. What's the Home track advantage? We have a season full of surprises and give aways for ALL our fans, nationwide.
Find your home Hendrick store

Away
We're bringing our A-game to Away races. The No. 5 team hits the road in an updated take on the classic blue HendrickCars.com uniforms - the look you know and love to see in victory lane. Be sure to download the full 2022 team colors schedule to see which races feature the blue Away uniforms and which call for home colors. Grab your matching gear to show your support all season long!
Download 2022 uniform schedule

Digital Fan Zone.
Download exclusive HendrickCars.com Kyle Larson content here.
Relive Every HendrickCars.com Win.
Drive for Team Hendrick with HendrickCars.com
Hendrick Automotive Group is a proud part of Team Hendrick, and you can be too! Get your own Hendrick vehicle from one of our 90+ dealerships across the country, or from the comfort of your own home on HendrickCars.com. It's the easiest way to shop our nationwide inventory of new, high quality pre-owned and certified cars, trucks and SUVs.
Whether you come in for a service appointment or buy a car completely online and have it delivered to your driveway, you can trust you'll receive the same level of customer service you've come to expect. We make it easy to shop, buy and service the way you want. It's the Hendrick Difference.
Shop now!