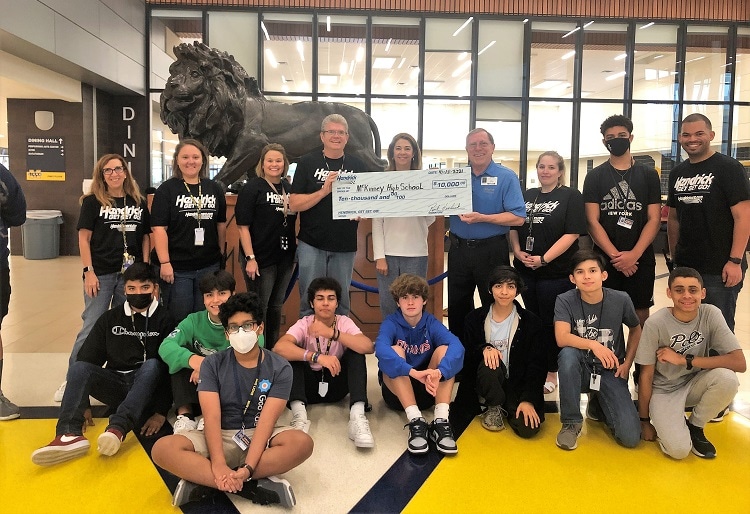 The latest Hendrick, Get Set. Go! grant celebration was hosted on Friday, October 15 as the first event of Texas race weekend for Kyle Larson and Hendrick Automotive Group, sponsor of the No. 5 HendrickCars.com Chevy. Students, teachers and staff from McKinney High School attended a virtual celebration to accept a $10,000 donation to support the school's STEM education initiatives.
The Hendrick, Get Set. Go! program is brought to markets with a race track and a Hendrick Automotive Group dealership, and local schools are chosen to receive funding for a project that will bring more students from all backgrounds to the starting line of science, technology, engineering or math (STEM). Selected schools are awarded $10,000 to say "Go!" to their education initiative that will expand access to STEM fields and future careers.
"We were so surprised to learn that McKinney High School was chosen for the $10,000 Hendrick, Get Set. Go! grant! We are so grateful for Hendrick Automotive Group's generosity and can't wait to see what our students do with this extra support," said Brandi Ribble, an advisor at the McKinney Education Foundation.
Our Honda Cars of McKinney dealership in McKinney, Texas has been building a relationship with their local high school for many years, so it was a natural fit to select McKinney High School to receive the latest grant.
"We consider it such a privilege to be able to support McKinney High School through the Hendrick, Get Set. Go! program. We've had an ongoing partnership with this school and being able to support them in this STEM-based way means the world to our store," said Bill Neckar, the Hendrick Cares lead at Honda Cars of McKinney.
"This high school is very large, so support doesn't always stretch as far as we'd like it to. Being able to provide this extra support with the help from Hendrick Automotive Group really helps us expand upon our partnership."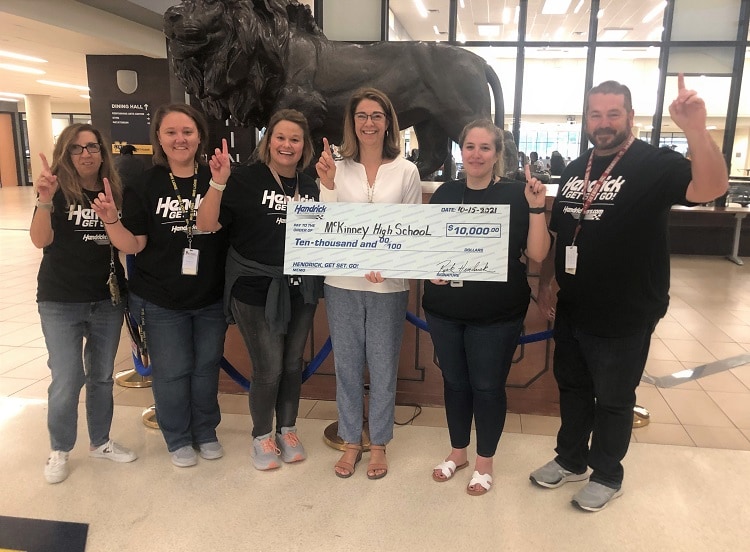 The school celebrated the award with a virtual meet and greet with Kyle Larson as he was preparing for race weekend, and our dealership teammates dropped off the check in person that weekend. It turned out to be just the good luck charm that Larson and the No. 5 team needed, as they took home another win at Texas Motor Speedway on Sunday.
You can learn more about the Hendrick, Get Set. Go! program
here
.