Recognizing and celebrating success is a key part of Hendrick Automotive Group culture. It helps drive our passion for winning, it holds people accountable for their results and it motivates us to commit to continuous improvement. In addition to awards based on performance, many of our dealerships have found ways to celebrate employees who excel in other areas. From living out our core values, to encouraging a spirit of teamwork and always going the extra mile, these actions build the foundation for success and deserve to be spotlighted.
Many of these everyday wins occur behind the scenes, by teammates who would never ask for praise for doing the right thing. Which is why creating opportunities for peers to acknowledge each other is so important. Allowing teammates to recognize each other for the little things they do can foster a deeper sense of appreciation, collaboration and engagement.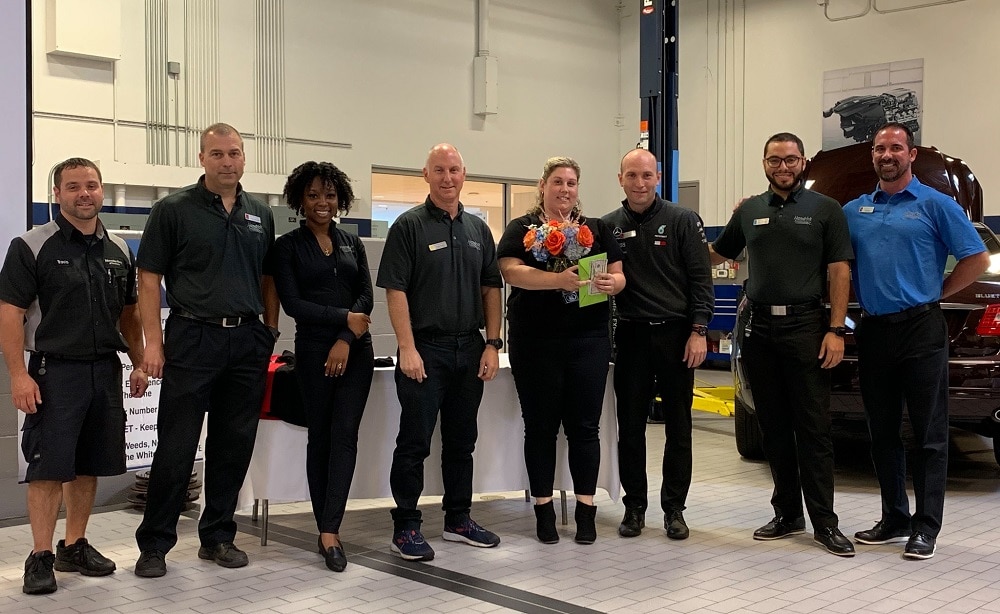 "People should be recognized for going above and beyond. It's important to catch people doing things right," said Nikki Potter, Hendrick Cares lead at Rick Hendrick City Chevrolet.
The dealership gives out several Hero Awards at each monthly luncheon to highlight all the great teammates who excel at helping customers, cleaning up others mess, or staying late to help someone. A good example of this was Tank Thomas, Devon Johnson and Tony Viracola, who were each nominated after helping a stranger whose car was stuck in the mud behind the dealership. Tank tried to assist them himself, but eventually enlisted the help of Devon, Tony and a Jeep with a winch assembly to free the vehicle. The family had just moved to the area from Florida and were very grateful for the help from their new neighbors, especially since it was raining at the time.
In addition to the kudos and small accolades, many dealerships have a main prize called the Servant Leader Award or the Chief Energy Officer for teammates who are always willing to help others and bring positivity to everyone they encounter.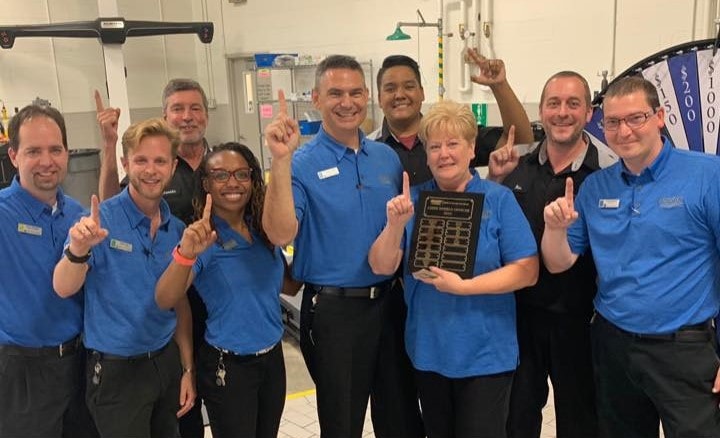 At BMW of Kansas City South, Mercedes-Benz Northlake and Hendrick Lexus Northlake, a peer-driven Chief Energy Officer title is first selected by the general manager or a team of managers at the beginning of the year. Then the appointed "CEO" of the month picks the next winner for the successive month.
"It's no secret that Mr. Hendrick puts a lot of value in servant leadership. Awarding a servant leader, or Chief Energy Officer, every month recognizes those who are natural helpers, positive warriors and true team players. It also encourages others to aspire to be the next CEO," said Brooke Ballard of Hendrick Northlake Luxury Auto Mall.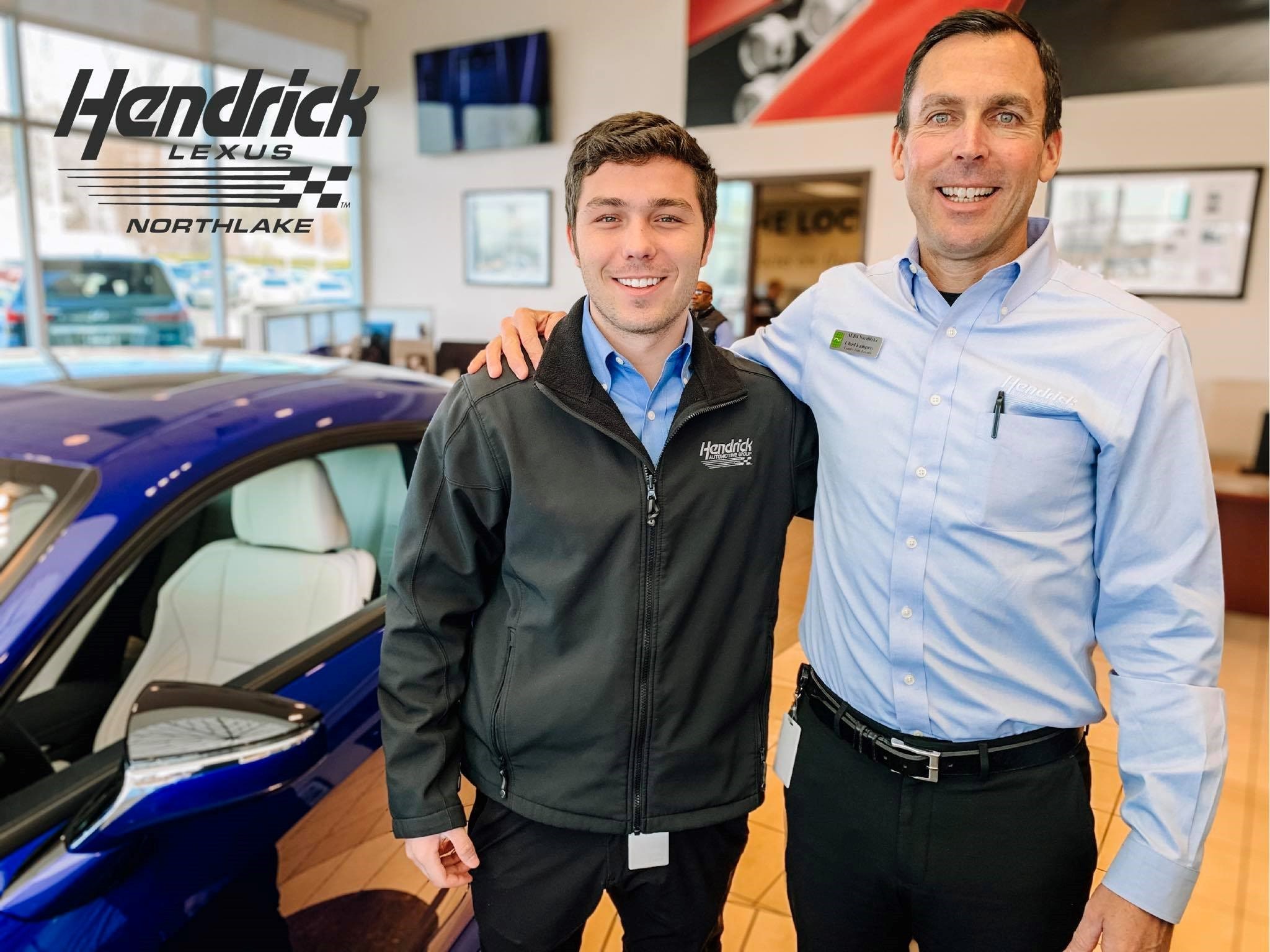 While Hendrick Lexus Northlake has been awarding Servant Leadership since day one, January was their first official CEO, and it couldn't have gone to a more deserving teammate. Andrew Duncan is currently a sales assistant with a heart of gold, and simultaneously enrolled fulltime online at East Carolina. Not only is it fantastic for him to be recognized, it's also a great leadership opportunity as he gets to lead the committee for 2020.
While recognition and leadership opportunities go a long way, it wouldn't really be a Hendrick Automotive Group program without prizes. Winners of kudos and hero awards get to spin the prize wheel at their employee luncheon, and several CEO awards come with a cash prize, an entry into larger end-of-year prize drawing, recognition on a plaque, or even a piston trophy from Hendrick Motorsports.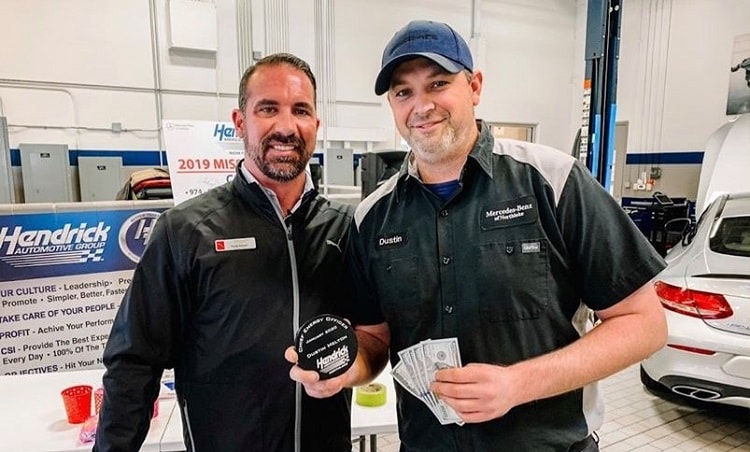 "My favorite part is the reveal. No one is expecting to win it! There's always a big cheer and positive response. It was great to be part of last year's group myself. We always seemed to agree on the next winner," said Kim Brooks, a past Chief Energy Officer at Hendrick BMW of Kansas City South.
How can you celebrate the variety of ways your teammates succeed every day?