2023 Toyota Prius: Redesigned and More Powerful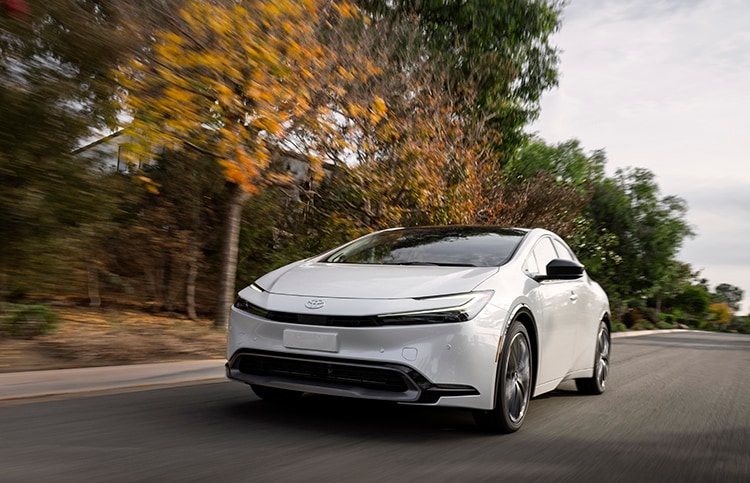 The Toyota Prius enters the 2023 model year as a completely transformed model.
With a sleek new exterior design, a reimagined interior and an amped up hybrid powertrain, this new Prius is built for style, performance and efficiency. It is the hybrid reborn – without compromise.

Designed to capture drivers' hearts at first glance, this all-new 2023 Prius brings sporty style with a coupe-inspired shape. Its sleek silhouette, low roofline, smooth body panels and widened rear are proportionally balanced by available 19-inch wheels and the interior features a clean, modern design combined with high tech displays and ambient lighting. Altogether, it's a progressive, sporty new Prius, that's designed to inspire the senses.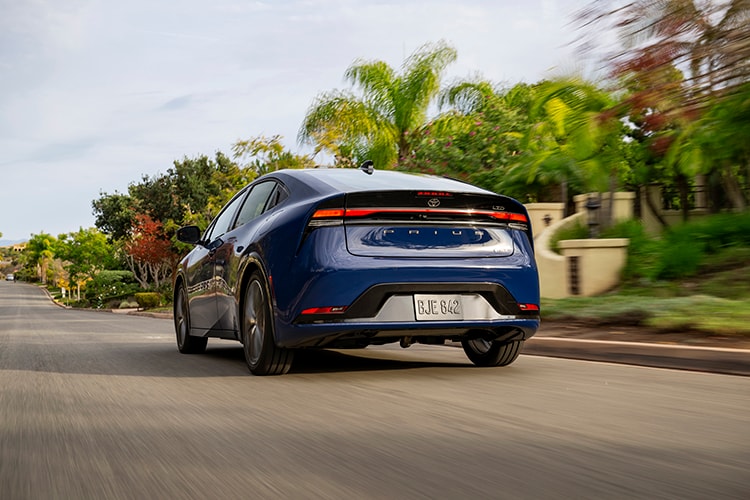 Under the hood the 2023 Prius also shakes things up, with a larger 2.0L engine and a revised hybrid system that brings over 60 percent more combined system horsepower. For this new generation of Prius, output climbs to 196 net hp on AWD equipped models, increased from 121 hp in the prior generation, and 194 net hp on FWD equipped models, previously 121 hp. Maximum engine torque for this generation climbs nearly 16 percent, up from 120 to 139 lb.-ft. on all models. Torque on electric motor generator two, which drives the front wheels and regenerates the battery during braking, also increases by over 20 percent – climbing from 120 to 152 lb.-ft.

Prius makes its power gains while keeping it lean at the pump. In FWD models, the LE grade offers up to a manufacturer estimated 57 MPG combined rating, the best-ever for a Prius and the most fuel-efficient hybrid in production for model year 2023. The XLE and Limited grades offer up to 52 MPG combined. The AWD equipped LE grade delivers up to a manufacturer estimate 54 MPG combined rating, with the XLE and Limited grades are capable of up to 49 MPG combined. The AWD system also receives power upgrades, with 50 percent more torque in the rear motor, moving from 41 to 62 lb.-ft., and 40 horsepower (previously 7 hp).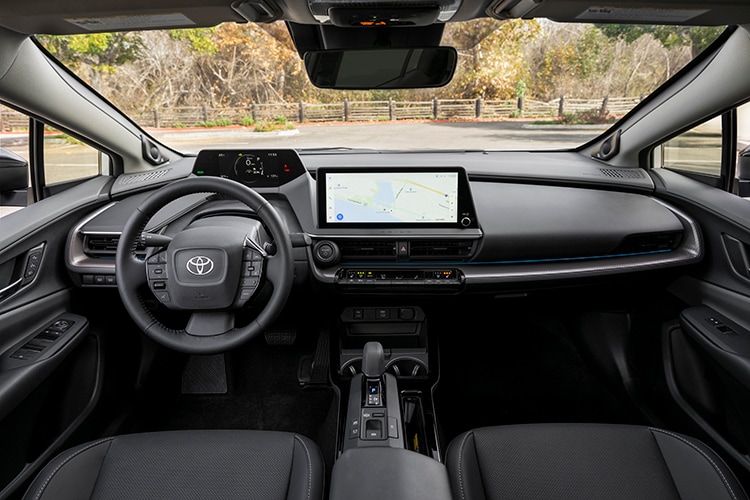 In addition to advanced technology and increased performance, check out more features the 2023 Toyota Prius will deliver:

Drivers and passengers alike will enjoy increased comfort from improved seating construction. Designers have enlarged the area that comes in contact with the body on the seat bottom, creating a shape that disperses weight across the seats to reduce sitting pressure. For added comfort, the XLE grade includes standard heated seats, and the Limited grade adds standard heated and cooled seats, with optional heated rear seats.
Another boost to Prius' fuel efficiency comes from the electronically controlled brake system, which coordinates operation between the regenerative braking force of the electric motors and the hydraulic braking system force to provide optimal stopping power. By proactively using the electric motors to recover as much electrical energy as possible from the regenerative braking system, this extremely efficient cooperative control helps to maximize fuel economy.
Prius also offers EV mode, which allows the vehicle to be operated as a pure electric vehicle for short distances, depending upon certain conditions, such as battery charge level. This mode is useful for operating the vehicle in parking lots or indoor parking garages, for example.
The all-new 2023 Toyota Prius is equipped with the tools to make life more convenient – thanks to the available 12.3-inch Toyota Audio Multimedia system. Drivers will also have the opportunity to access a wide range of enhanced connectivity and convenience features. Users can interact with the system through intuitive touch and voice activation controls. With the available Connected Service Drive Connect, drivers and passengers have access to Intelligent Assistant, Cloud Navigation and Destination Assist. With Intelligent Assistant, simple phrases like "Hey Toyota" awaken the system for voice activated commands to search for directions, find points of interest, adjust audio controls, change the cabin temperatures and more. Cloud Navigation utilizes the cloud to download the latest available map, traffic and routing information. Destination Assist also gives access to 24/7 live agent assistance to locate the next destination.
And for a bit of fun, Toyota's design team has placed Easter eggs both inside and outside the vehicle. Secret locations with the Prius name, and other phrases, add a unique bit of detail to this new generation car. Exact locations are a mystery that only Prius drivers can solve.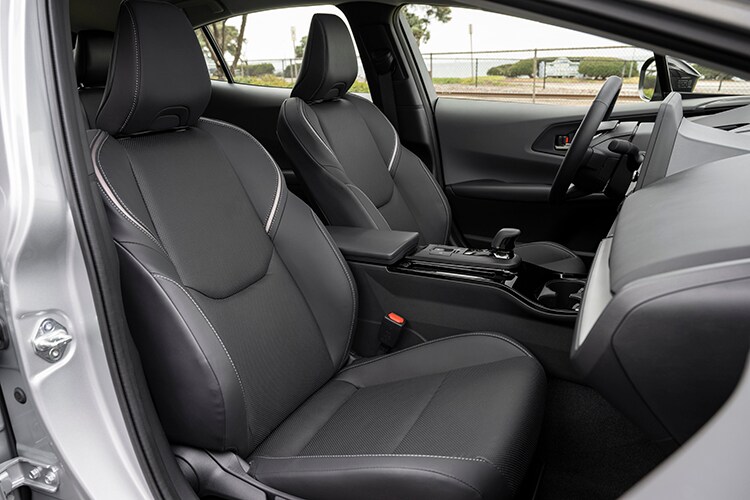 As part of Toyota's diverse approach to carbon neutrality, the Prius is an iconic player in Toyota's effort to move "beyond zero." The 2023 Prius will be the first Toyota vehicle to wear a new "Beyond Zero" badge, symbolizing Toyota's global effort to achieve carbon neutrality in its products, manufacturing and beyond.
For more information on the Toyota Prius and its arrival to our stores, visit one of our eight Toyota dealerships in Apex, North Carolina, Atlanta, Georgia, Concord, North Carolina, Fayetteville, North Carolina, Jacksonville, North Carolina, Merriam, Kansas, North Charleston, South Carolina and Wilmington, North Carolina.

Or, visit HendrickCars.com and browse our new and pre-owned Toyota Prius inventory to find the right vehicle for you!