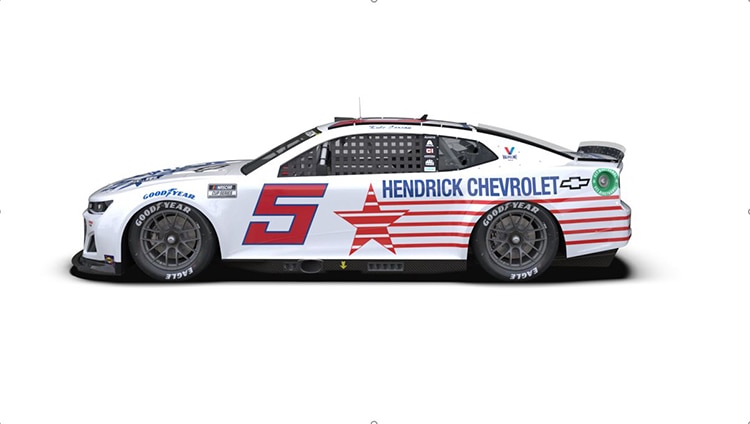 NASCAR Throwback Weekend is back!

Darlington Raceway began its throwback tradition in 2015 when the historic racetrack returned to hosting a NASCAR Cup Series race on Labor Day weekend and encouraged teams to run schemes that pay homage to former drivers' iconic looks.

For this weekend's race, Kyle Larson's No. 5 HendrickCars.com Chevy will sport a livery that Tim Richmond drove in the 1984 Busch Grand Nationals race at Charlotte Motor Speedway – his second race driving for car owner Rick Hendrick.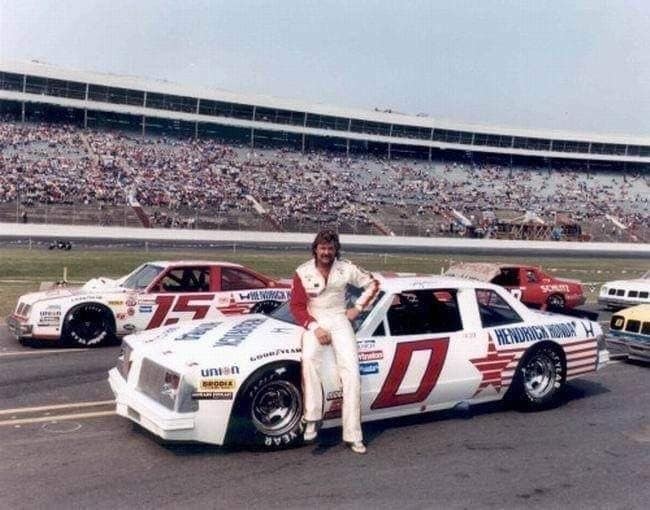 Before the No. 5 HendrickCars.com throwback scheme hits the track this Sunday, take a look below at five fun facts surrounding Larson's retro ride.

1. Why this scheme? After Larson won the 2021 Coca Cola 600 and secured Hendrick Motorsports' all-time Cup Series win record, Hendrick was asked if Larson's driving reminded him of anyone. "Tim Richmond," Hendrick said. "He'll put a car in places that you don't think it'll go, and having fun and wanting to win, wanting to lead every lap. He just reminds me a lot of Tim." So it was fitting to honor Tim by running a scheme that is reminiscent to his early career and one that also ran at Charlotte Motor Speedway.

2. Bowtie proud. Hendrick put the name of one his 12 dealerships on the car in 1984. We honored that by featuring Hendrick Chevrolet, as Hendrick Automotive Group is now the largest privately owned Chevrolet dealer in the country with 16 Chevy stores nationwide. Find them here!

3. Everything comes in … 5s? Richmond drove the white and red scheme at Charlotte Motor Speedway in his fifth NASCAR Busch Grand Nationals (now Xfinity Series) start. After starting on the pole, he finished fifth in the race.

4. Teammates supporting a teammate. Teammates from Rick Hendrick Chevrolet in Charleston, South Carolina are attending the Darlington race as a special teammate appreciation event. And one of our lucky Chevy dealerships will even win the fire suit that Larson wears in the race.

5. Special helmet. Larson will sport a white helmet with the same red star and stripes that will adorn his No. 5 HendrickCars.com Chevrolet. A nod to team owner Rick Hendrick appears on the back side of the helmet, which features a photo of Hendrick sitting on a similar scheme in front of his first Chevrolet dealership.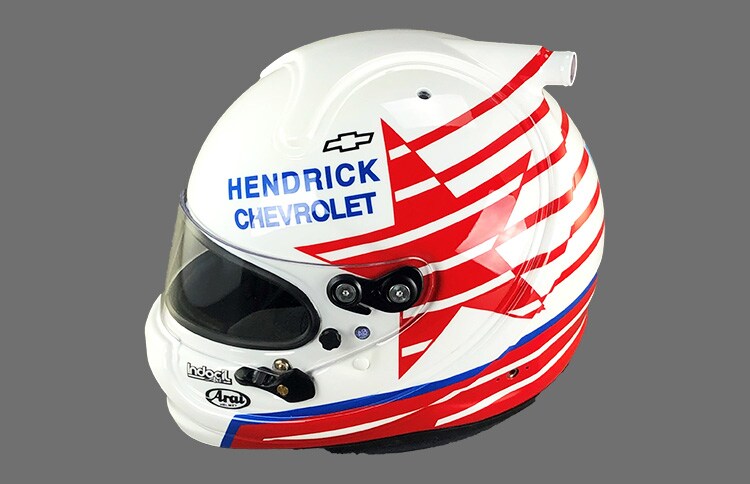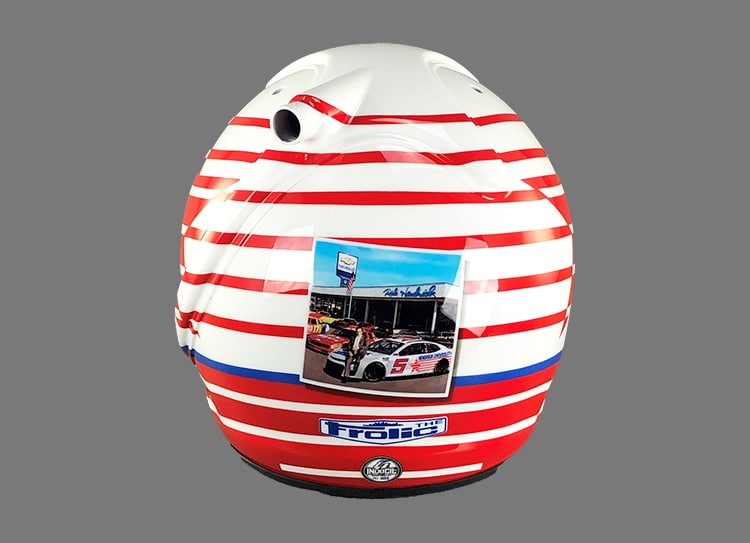 Be sure to catch the No. 5 HendrickCars.com throwback scheme in action at Darlington Raceway this Sunday, May 8 at 3:30 p.m. ET on FS1.