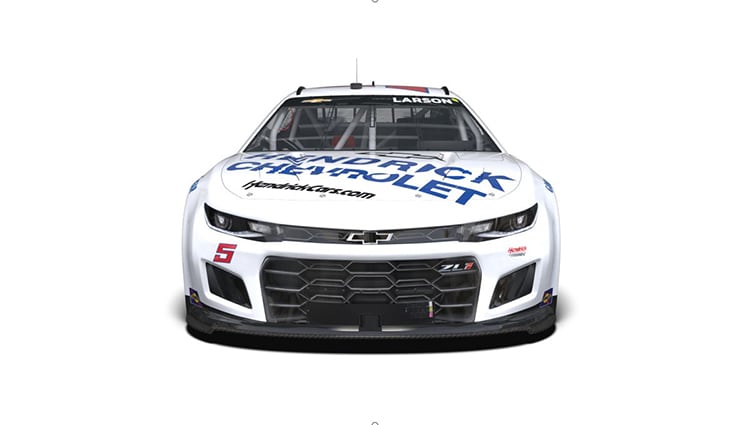 NASCAR's annual throwback race at Darlington Raceway is just around the corner and Kyle Larson's No. 5 Chevrolet Camaro will be outfitted to fit the historical vibe.
The white and red Hendrick Chevrolet paint scheme is reminiscent to the No. 0 Chevrolet Tim Richmond raced in the 1984 Busch Grand Nationals race at Charlotte Motor Speedway for Rick Hendrick's All-Star Racing.

"Throwback races are always fun," said Larson. "Especially when you get to do something that doesn't just look cool, but has a lot of meaning behind it. There aren't a lot of All-Star Racing liveries that haven't been re-done already, so it's special."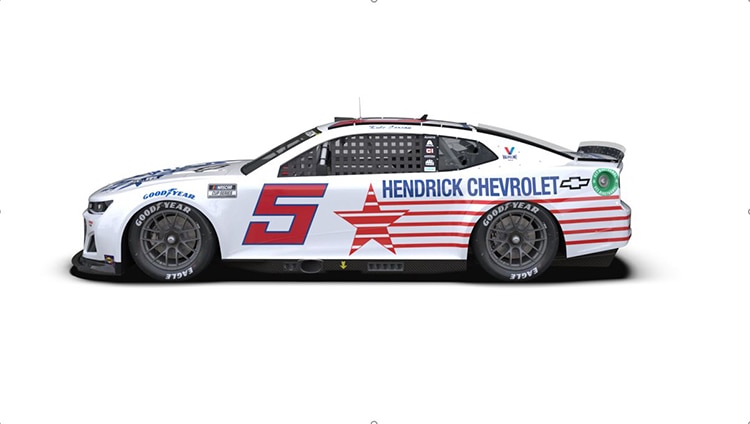 Due to his determined style and passion for winning, Hendrick tapped Richmond to drive a few races in NASCAR's lower series before signing Richmond as a Hendrick Motorsports Cup Series driver in 1986 when the now 14-time championship winning organization added a second car to its stable to race in NASCAR's premier series.
"1984 was our first year starting out, and things were a little different back then," said Hendrick. "Tim didn't drive for us full time yet, and we didn't have any guarantees that we'd be able to run a full season - in any series. We were just trying to make it to the next race. Nobody would give us any money and everyone thought we were crazy. That's why I liked Tim. He didn't care what anybody thought. He had talent and gave it his all."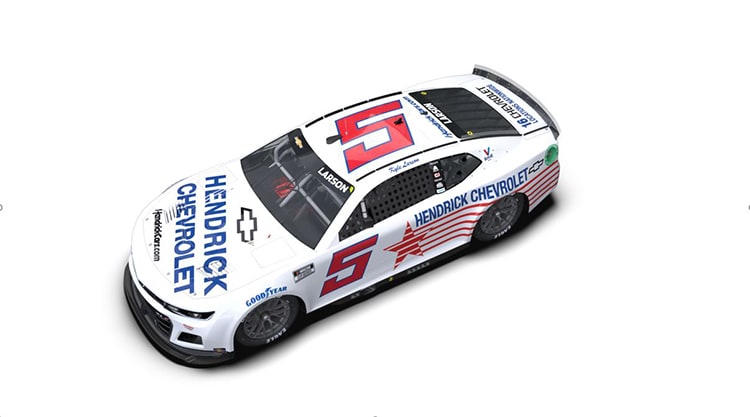 Hendrick knew Richmond was the perfect driver to ignore the naysayers and focus on driving, and winning, his way. Richmond was always known for his super human control of the car and resulting agile driving style, a style Hendrick also sees in Kyle Larson.
After Larson won the Coca Cola 600 last year and secured Hendrick Motorsports' record-breaking 269th victory, Hendrick was asked if Larson's driving reminded him of anyone.
"Tim Richmond," Hendrick said. "He'll put a car in places that you don't think it'll go, and having fun and wanting to win, wanting to lead every lap. He just reminds me a lot of Tim."

"He's a legend for leaving it all on the track, he would go full send on crazy moves and things that other drivers wouldn't even try. So I'm going to go out there and try to drive it like Tim would."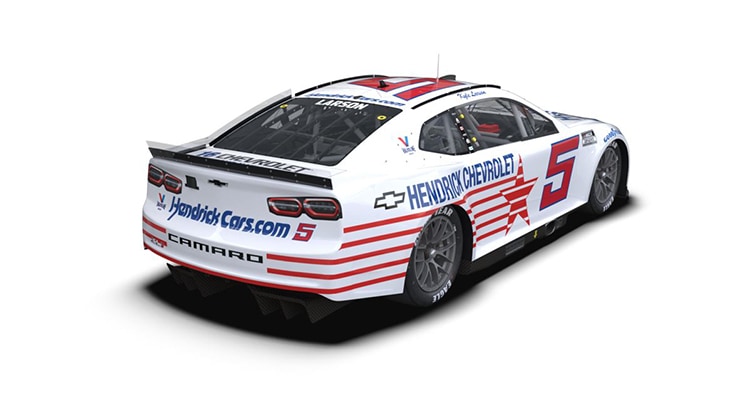 The track known as Too Tough to Tame in Darlington, S.C. will prove the ultimate battleground to show off the drivers' similarities. The last time Kyle Larson was there for the 2021 playoffs race, he attempted the famous "video game move" to try and take the lead in the final moments. Instead, sparks flew as he went into the wall for a dramatic P2 "checkers or wreckers" finish.
Tune in to the official throwback race of the NASCAR Cup Series Sunday, May 8 at 3:30 p.m. ET on FS1.