Every year, Honda of America initiates a week-long community outreach campaign, encouraging all Honda and Acura dealers nationwide to give back to their neighbors in need. After the past 18 months of a pandemic, our community partners across all of our Hendrick markets nationwide are overwhelmed and not expecting relief in the foreseeable future, so this summer's initiative meant more than ever.
This year, Honda decided to extend their efforts across all of the summer months, allowing dealer groups the time to dig deeper with one project, or to even complete multiple projects across June, July and August. We had the privilege of seeing our Hendrick dealerships jump in in more ways than one.
Many of our dealerships jumped at the opportunity to organize a blood drive, since the American Red Cross and other emergency response organizations are in dire need of blood donations. The Covid-19 pandemic caused many people nationwide to delay medical care, which means they are now requiring more aggressive treatment and often double the amount of blood they may have required in the past. Additionally, summer donation numbers tend to drop even lower as more families travel, which was exponentially higher this year after a long quarantine period.
"Despite the fact that our dealership is currently undergoing a multi-phased construction project, our teammates were eager to find a place to hold a blood drive on-site, so that's exactly what we did. Our space was limited, but our enthusiasm was limitless," said Susan Thomas, an administrative assistant and Honda Weeks of Service project leader at Darrell Waltrip Honda.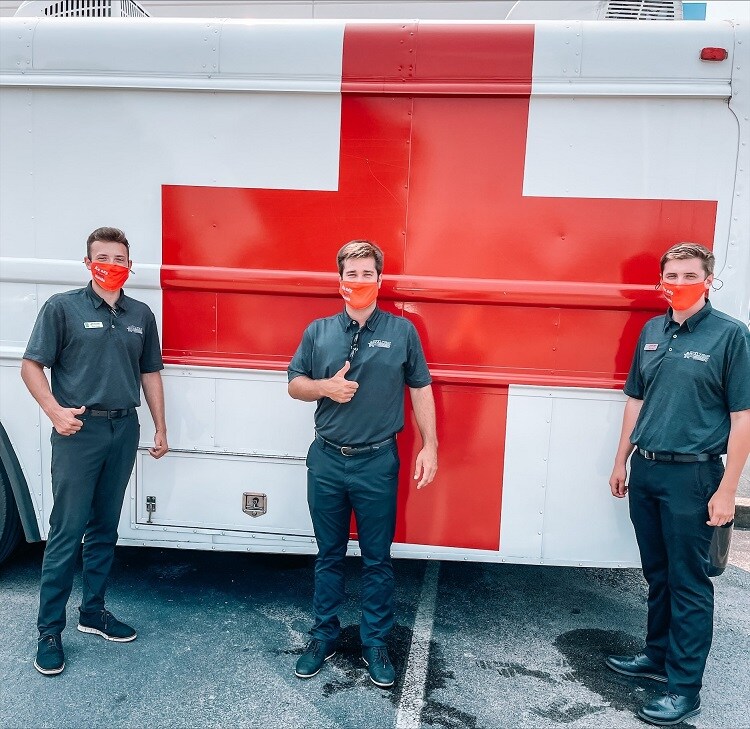 No space, no problem! These teammates at Darrell Waltrip Honda - Riley Potts, Adam Bozeman, and Nick Ward - helped find the perfect place for American Red Cross' mobile unit to park at the dealership.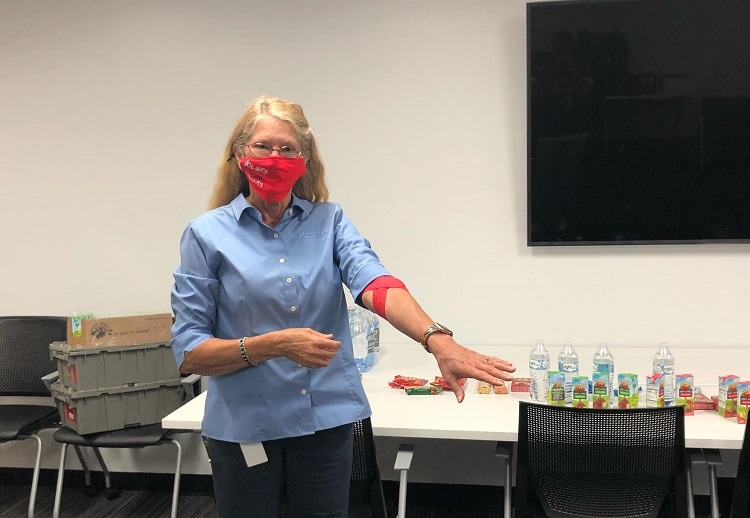 The American Red Cross blood drive at Honda of Newnan was a happening place to be!
Many of our dealerships were also quick to give back to local children in need, which is a cause already dear to Hendrick Automotive Group's heart. Roughly 30 Hendrick Honda of Easley teammates came together to not only raise more than $2,500 for the Pickens County LifeHOUSE Children's Home, but they also donated much-needed paper supplies that were requested by the organization.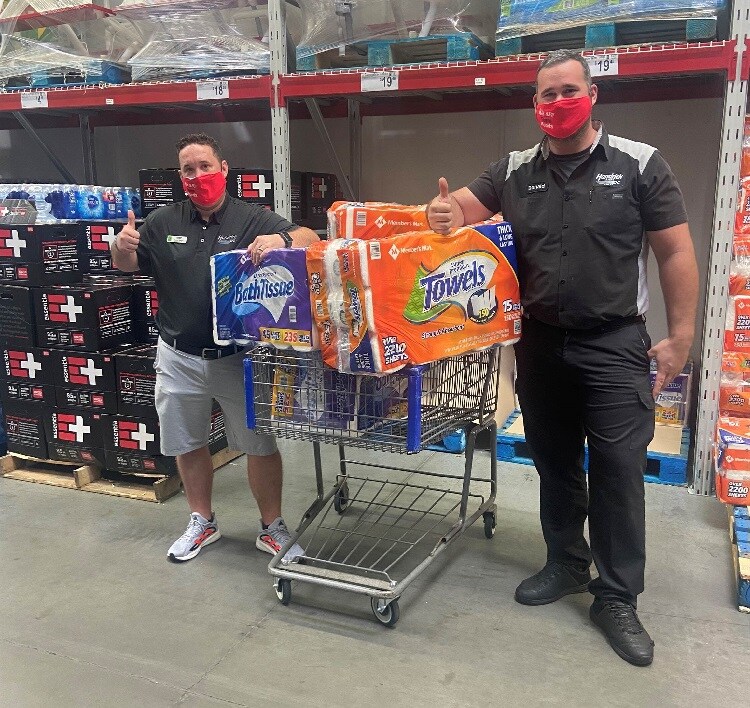 Hendrick Honda of Easley teammates jumped at the opportunity to shop for the Pickens County LifeHOUSE Children's Home.
Four Charlotte-area dealerships: Honda of Concord, Hendrick Honda, Honda Cars of Rock Hill and Hendrick Acura, came together to support the Black Mountain Children's Home's NYPUM program, which is a national youth program that provides mentorship experiences using minibikes. These four stores not only fulfilled almost every item on the organization's wish list, but they also raised a whopping $5,500 to support miscellaneous needs.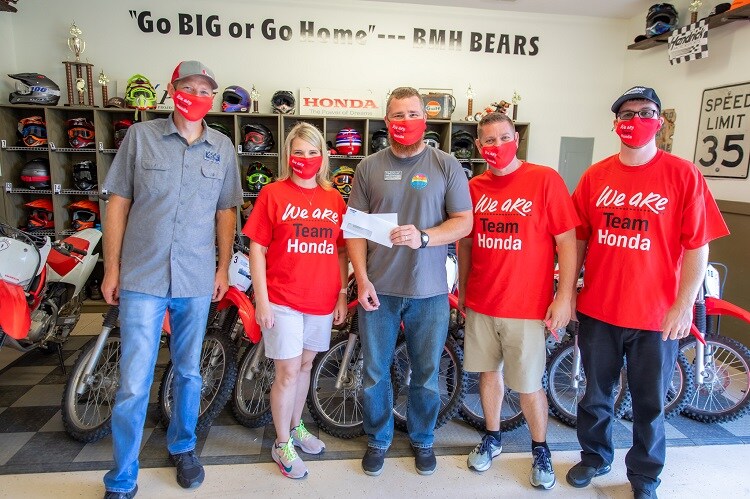 Teammates from Honda of Concord drop off donations at Black Mountain Children's Home in Black Mountain, NC.
And in case our local teachers were feeling overwhelmed about the start of a new school year, a handful of our stores made sure area teachers had the supplies they needed to hit the ground running once students returned.
Hendrick Honda donated over 1,500 school supplies to Classroom Central, a Charlotte-based organization that assures teachers can stock their classrooms without having to personally purchase supplies.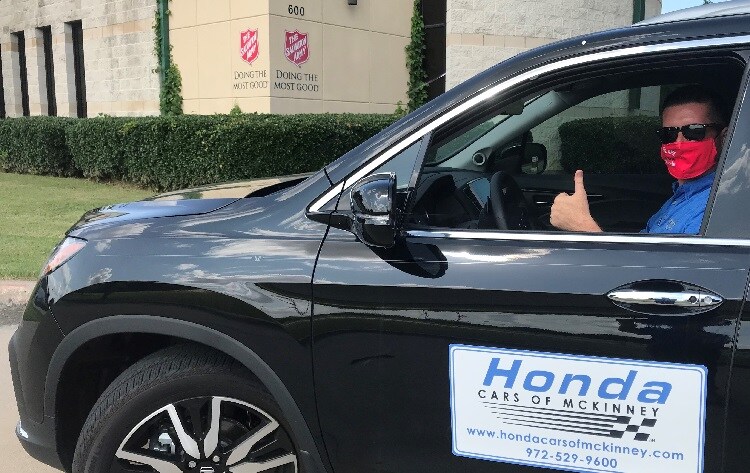 Honda Cars of McKinney teammates show up at Salvation Army to stock their food pantry for over 100 families.
"Overall, we really experienced a Honda Weeks of Service campaign unlike any other," said Jennifer Gomez, Hendrick Cares lead at Honda of Concord. "Our teammates knew how much this would mean to our community, and we were not at all surprised at how much they stepped up."
Thank you to all of our Honda and Acura dealerships for making this summer of service one we'll never forget!