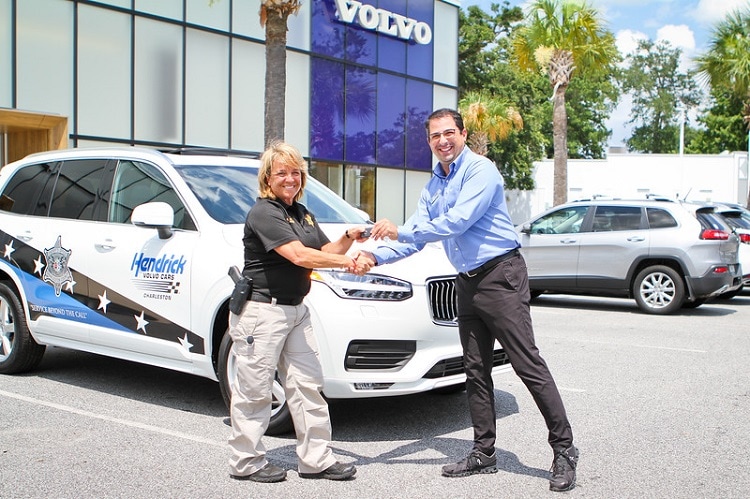 As part of the dealership's ongoing community efforts,
Hendrick Volvo Cars of Charleston
announced a formal partnership with the Charleston County Sheriff's Office on Monday, July 19. The dealership donated a branded car that will help officers engage with the community to build positive relationships that go beyond policing.
The sheriff said she challenges her employees to go beyond their typical scope of duties as law enforcement and strive to be problem solvers in the community.
"It's about thinking differently about our role within the community and how we serve them," Graziano said. "It's about creating new and meaningful bonds with our community stakeholders and being true servants to the people we are charged to protect."
Sheriff Kristin Graziano, several of her staff and representatives from Hendrick Volvo Cars of Charleston met at the department's headquarters to publicly launch the partnership and unveil the new Volvo XC90.
"This vehicle represents a true partnership," Graziano said. "We will be working closely together on a number of different community initiatives in Charleston County."
Cali Young, the dealership's loyalty and reputation director, said the formal relationship with the sheriff's office reflects the work being done by all dealerships in the Hendrick Automotive Group as part of the company's Hendrick Cares initiative, a corporate social responsibility program that is a reflection of the Hendrick culture of giving back.
The partnership with the Sheriff's Office goes beyond the car donation, Young said. Before the public vehicle unveil, deputies and Hendrick employees visited a home for veterans on James Island, where they shared a meal and spent time with the residents.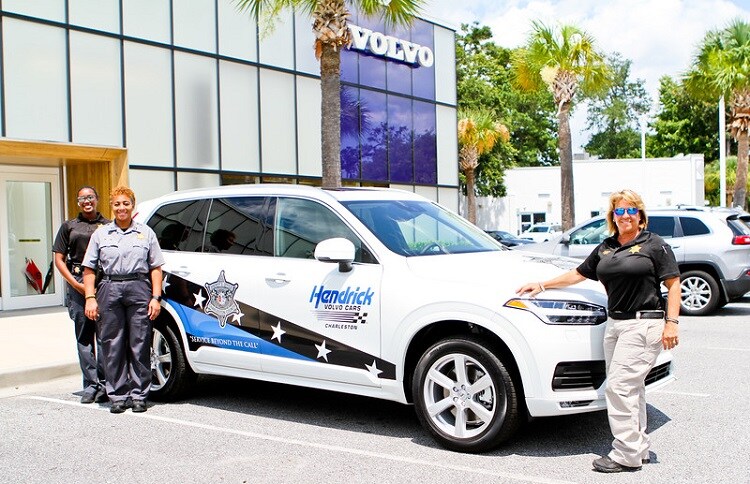 Chief Deputy Joyce Smith said the agency's community engagement team has tried to be visible around the county and to build bonds with residents.
"Our team has shown up in our neighborhoods to play basketball in Charleston County," Smith said. "We've also helped our rural residents to receive COVID-19 vaccinations by taking them to the vaccination centers."
The Hendrick partnership is a natural extension of those ongoing efforts, she said, adding she hopes the car will also help the agency build on its recruitment efforts.
"This is just one part of giving back to the community," Graziano said. "It's about serving the community, not just policing it."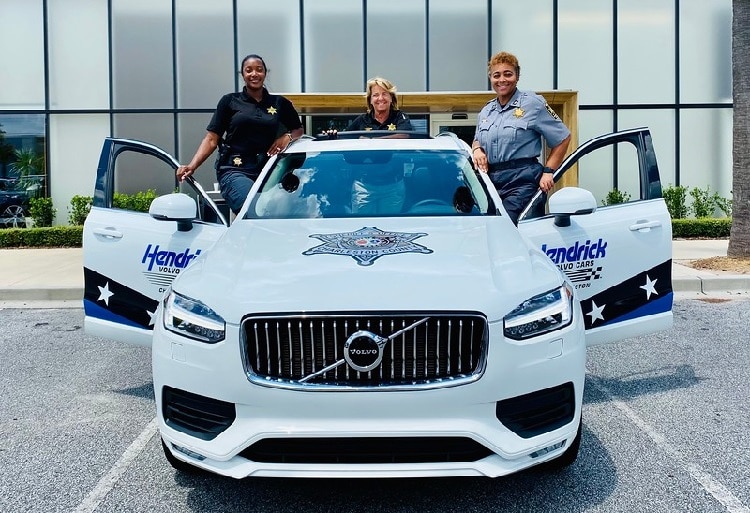 Read more about the vehicle unveil from the
Post and Courier.