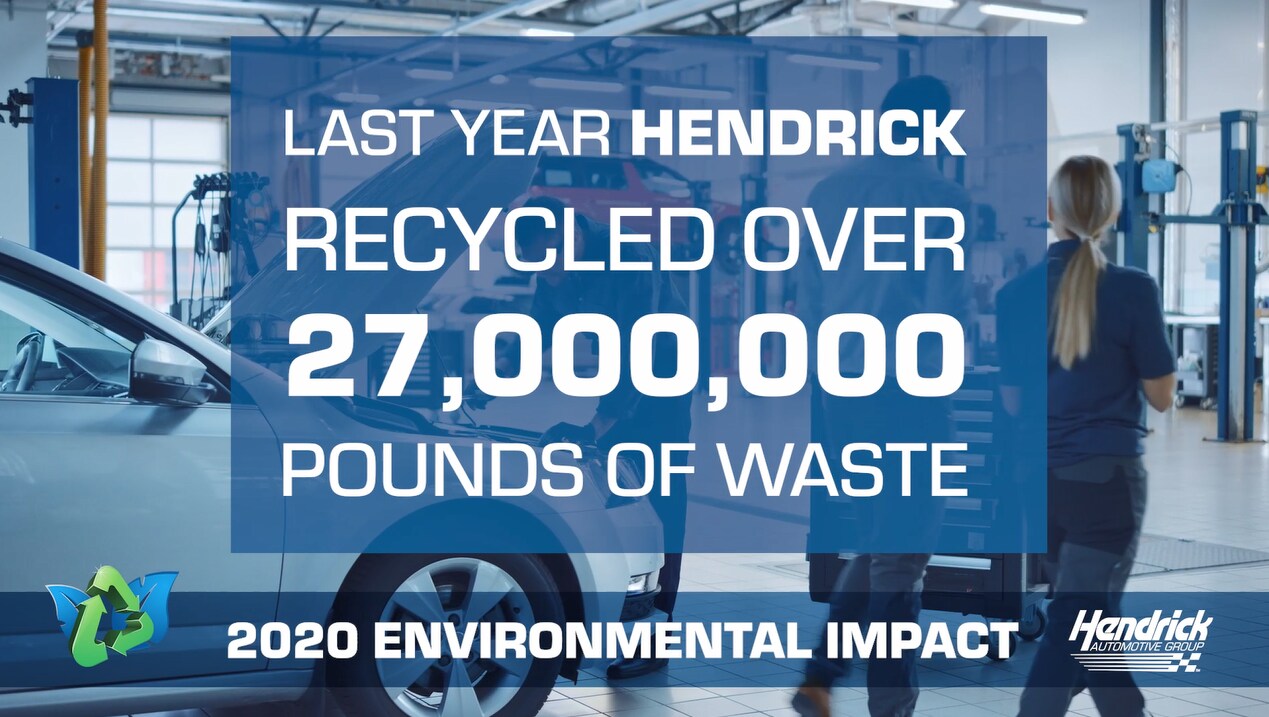 Since 2010, Hendrick Automotive Group has been proud to work with
Quest Resource Management Group
on our environmental sustainability efforts. All 100+ of our dealerships, service centers and collision locations participate in this program, as we are committed to a cleaner way to do business.
In 2020 alone, Hendrick Automotive Group recycled over 27,000,000 pounds of waste. The volume recycled prevented the emissions of over 38,000 metric tons of CO2.
?We recycled approximately 1,625,000 gallons of used motor oil, over 910,000 pounds of oil filters, and over 333,000 used tires. The amount of energy generated from the use of these recycled tires alone generated enough power to run approximately 561 households for an entire year.
In addition to automotive supplies, we also recycled over 4,350,000 pounds of cardboard and plastics, which prevented the emission of over 5,000 metric tons of carbon dioxide. Thank you to Quest for helping us take care of the environment we all live and work in.