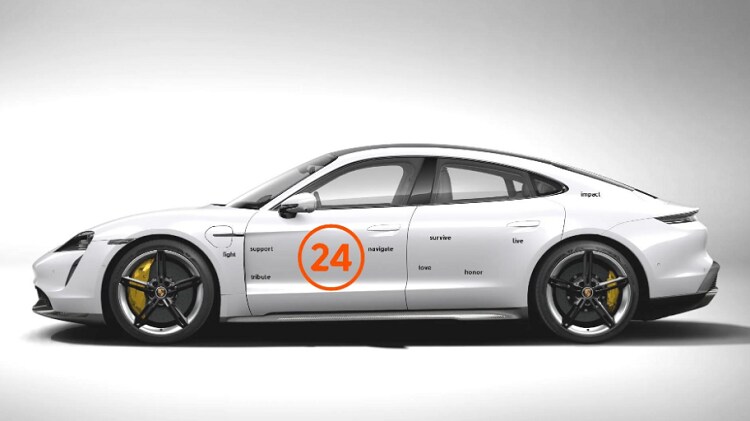 Hendrick Porsche in Charlotte, North Carolina has been a longtime supporter of the 24Foundation and their signature bike race fundraising event. Although this year's event will look a little different due to COVID-19 concerns, Hendrick Porsche's dedication is stronger than ever. The dealership is providing a 2020 Taycan the Survivor Lap pace car for the race, and has even turned the vehicle into a fundraiser for their team to further support the 24Foundation and its mission to support cancer patients.
With a donation of at least $24 to Hendrick Porsche's team, donors can add the name of a loved one to the pace car that will perform the survivors lap and drive to different events that make up Unlooped, this year's virtual bike race. Hendrick Porsche has already raised thousands of dollars for Unlooped, which takes place July 24-25. You can donate or learn more on the team's page,
here
.
Kristen Miranda with WBTV stopped by the dealership to see the special Survivor Lap pace car and learn more about the event.