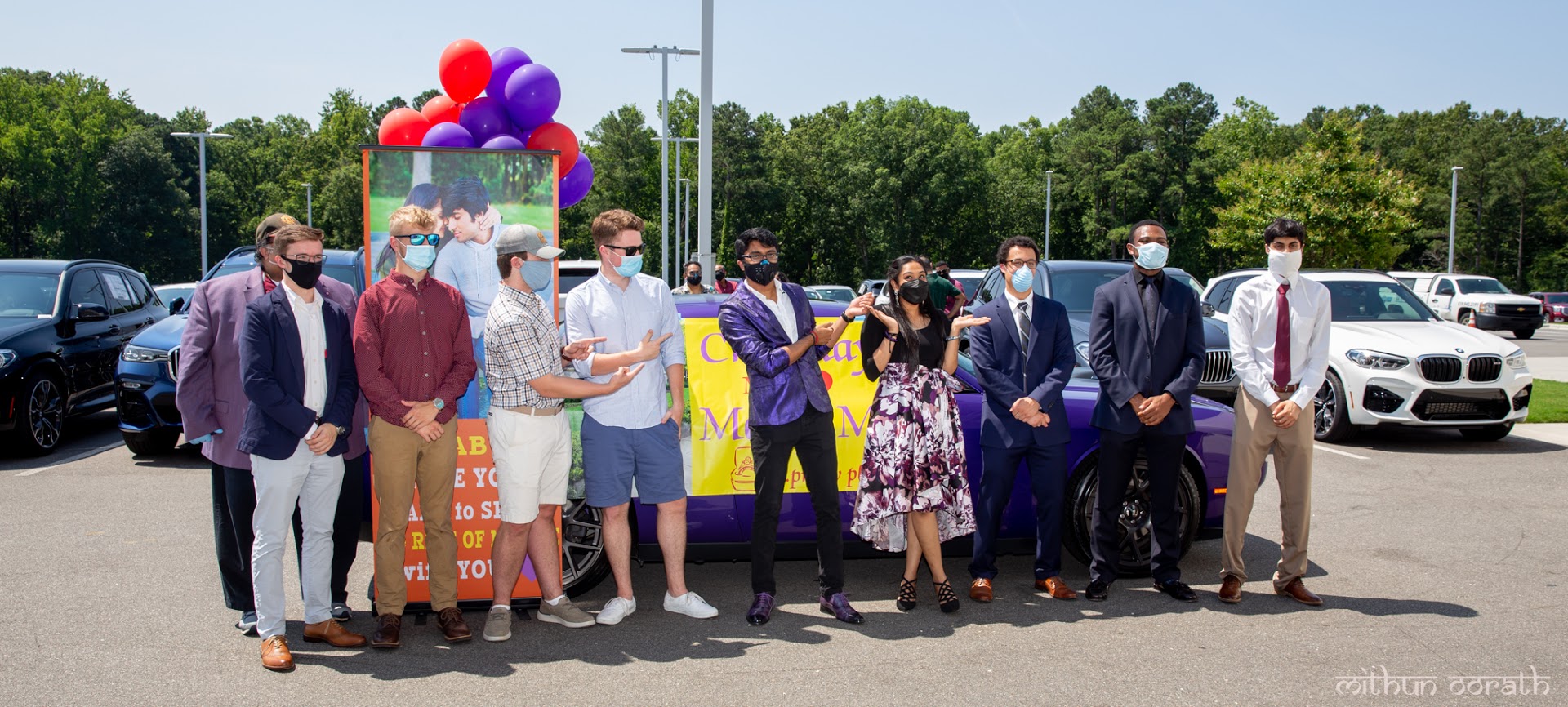 When a couple shares a love of cars, date night at a car show is not out of the ordinary. But when a trip to the auto mall turns into a surprise marriage proposal, it becomes part of their love story forever.
That's exactly what happened to BMW enthusiasts Pranav and Chinmayi in July 2020, when
BMW of Southpoint
in Durham, North Carolina helped Pranav pull off a supercharged engagement for his girlfriend and their families.
Poonam Nandani, Marketing and Communications Director at BMW of Southpoint, helped Pranav plan the surprise.
"A very loyal customer who had purchased four BMWs from us called me and told me her son was a car enthusiast who was going to be proposing to his girlfriend in the near future," said Poonam. "She asked if he could propose to her at the store, surrounded by their favorite cars, with a few family members in attendance."
It was an unusual request, but the dealership leadership team was excited to help and be part of their special day.
"Given the crazy situation we are in today with the pandemic, I was looking forward to helping them have a special moment," said Nandani.
When Chinmayi arrived at the dealership to meet her boyfriend for the "car show", the surprise was revealed as they made their way through the showroom to the back lot, where signs, balloons and family members were waiting on them. Pranav got down on one knee and unveiled the real star of the show, an engagement ring and proposal.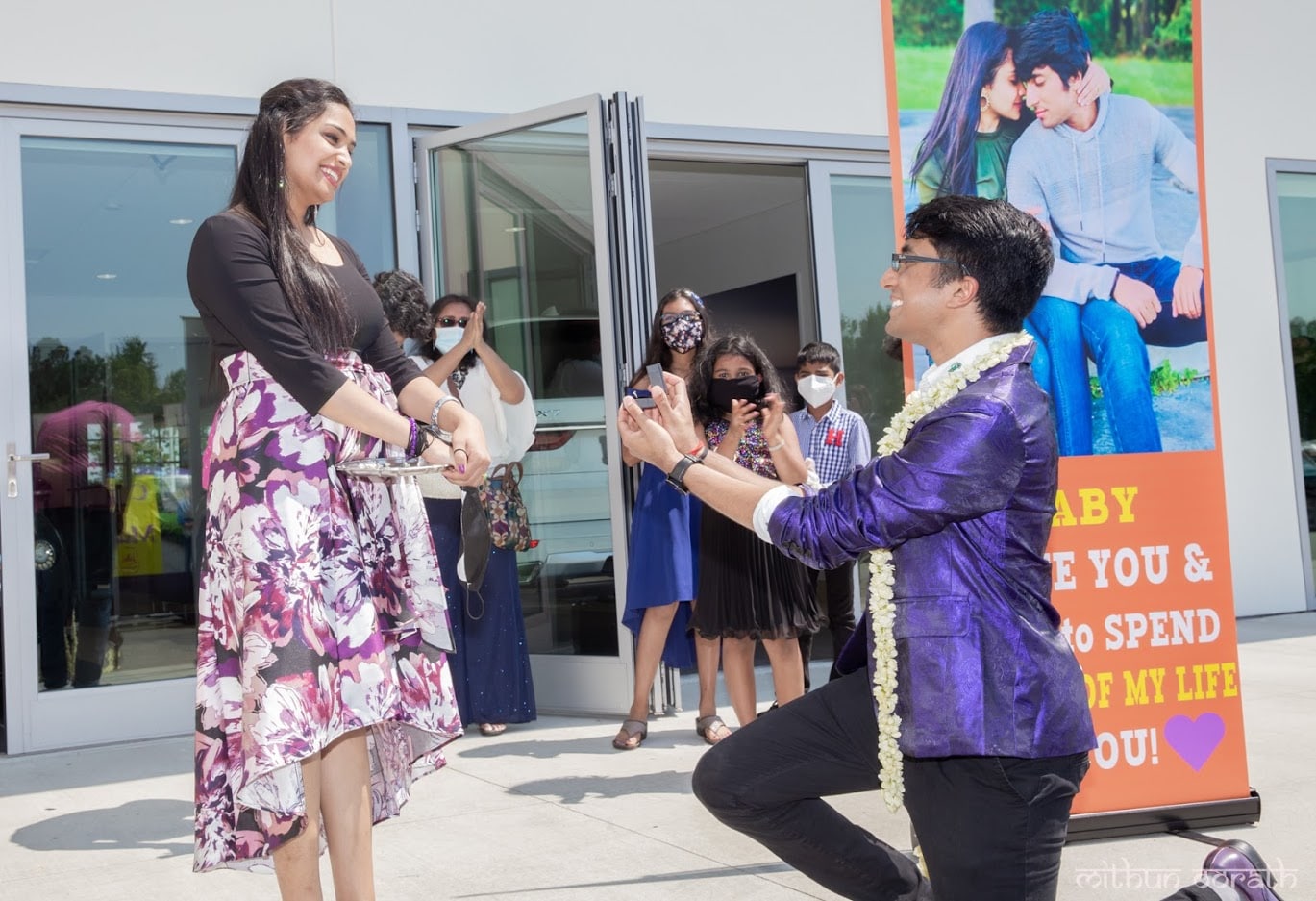 Pranav popped the question to Chinmayi as family looked on, and she happily said "Yes!"
The family invited around 20 guests and the
local news station
to be part of the happy occasion, and BMW of Southpoint made sure there was a spacious area outside for the group to celebrate and honor social distancing.
"This is a moment that created a mark on their life. The family will tell this story forever, and BMW of Southpoint is part of the story," said Nandani, "We wanted to make it a special moment for them which is what we try to do for all of our customers. It's not about a transaction, it's about a relationship."