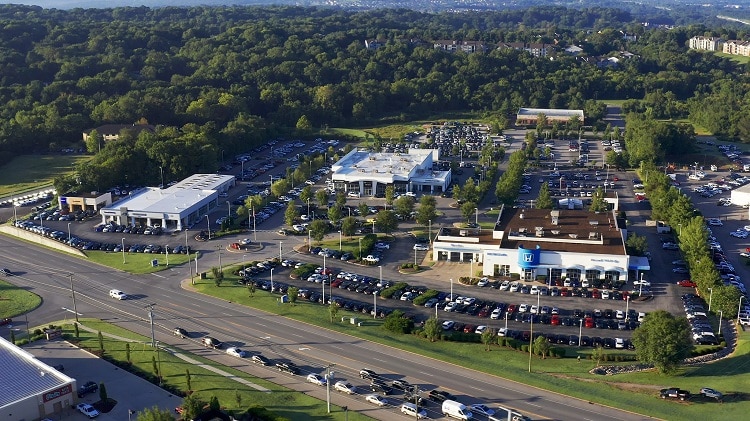 For years to come, March 2020 will be remembered as the month the coronavirus changed life as we know it in the United States. But, for many Nashville residents, what they may remember even more is that the month began with a dozen tornadoes killing 26 people and causing more than $90 million in damage across their community.
The series of large tornadoes touched down in West Middle Tennessee on the night of March 2 and into the morning of March 3, 2020, including one that hit downtown Nashville, destroying many lives and businesses with it.
While news of the spread and management of Covid-19 quickly took over the headlines, many across the Nashville community were instead beginning the long road to clean-up and rebuild.
Hendrick Automotive Group's Franklin, TN dealerships and their teammates were fortunate enough to not be harmed, so they quickly determined how they could come together to best help their community.
Darrell Waltrip Buick GMC, Darrell Waltrip Honda, Darrell Waltrip Subaru and Darrell Waltrip Volvo have pledged to donate toward relief efforts and additionally during the month of March they donated $100 for each car sold. Their combined gift will benefit Hands On Nashville, which will in turn allocate its funds to various organizations and families across the community who are working to rebuild.
"Although we're devastated for those who have lost so much, we aren't surprised at the tremendous response from our fellow community members at a time when so many are facing hardship," said Market Area Vice President, John Gallagher.