There's nothing that unites Hendrick teammates more than coming together to support a good cause. October was a colorful example of this, as dealerships turned pink for National Breast Cancer Awareness Month. With 131 franchises and 10,000 employees across the country, Hendrick used its visibility to raise awareness of the disease, the importance of early detection and ways people can join the fight against cancer.
"Many of our employees have been touched by the disease, so they all jump on the opportunity to do something to help," said Jennifer Gomez, Honda of Concord Guest Services Manager.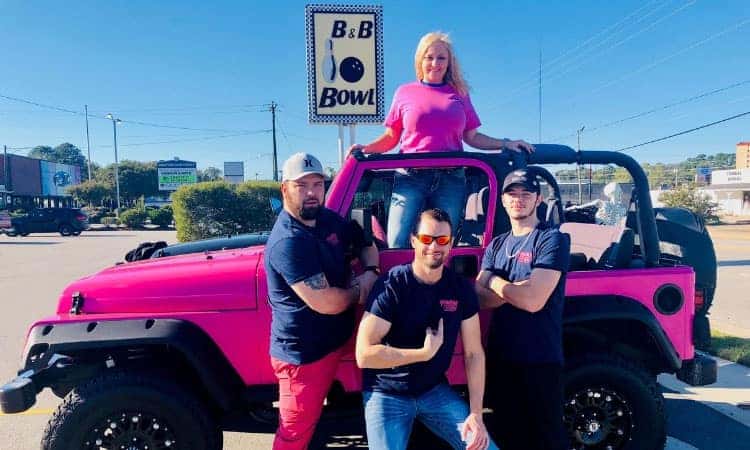 And help they did! Employees found creative and inspiring ways to not only bring attention to the issue, but also provide tangible resources for their communities. Many dealerships organized fundraisers for cancer research and local charities that support patients, and used their locations to host mobile mammogram services.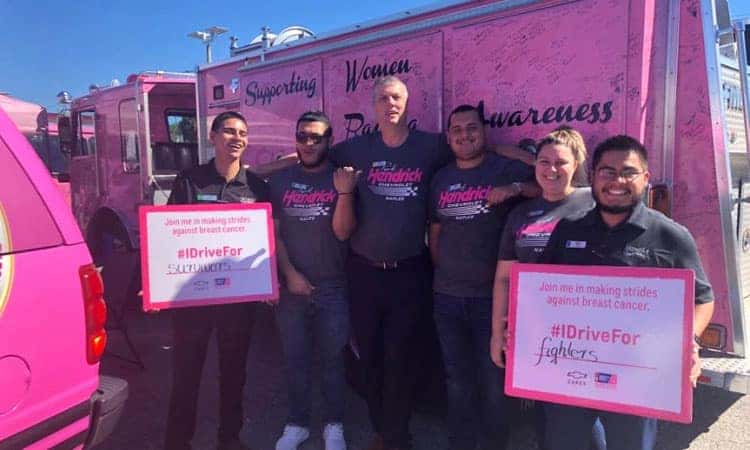 Rick Hendrick Chevrolet Naples turned the Hendrick logo pink and hosted the Pink Heals fire truck to raise awareness for breast cancer. They also donated $25 for every new test drive during their event.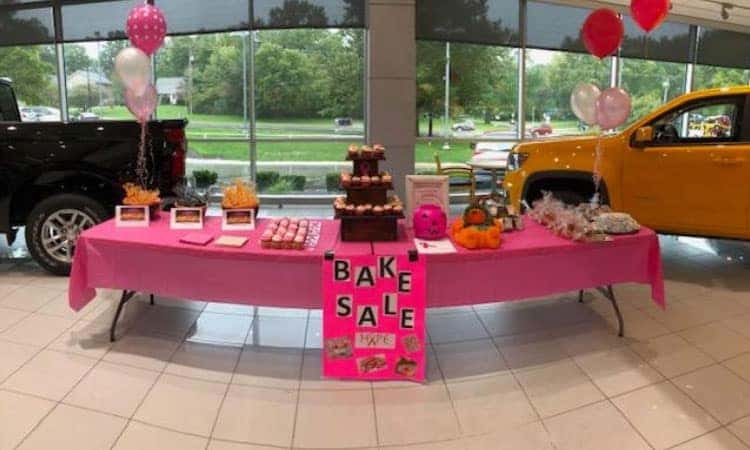 Hendrick Chevrolet Shawnee Mission hosted their annual bake sale and lunch fundraiser to raise money for the American Cancer Society.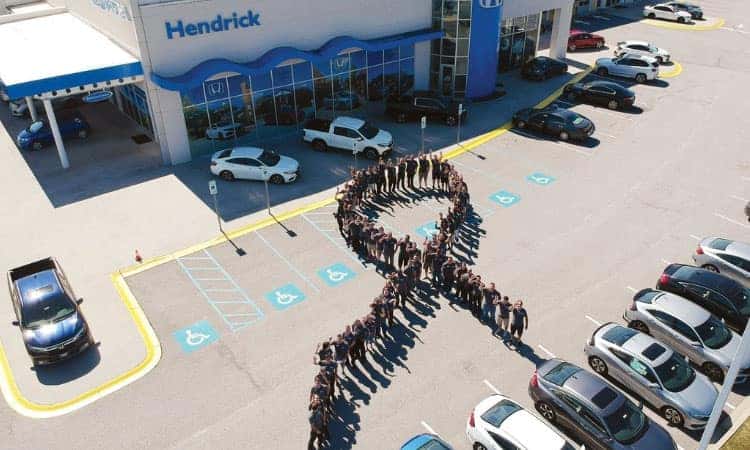 Teammates from Hendrick Honda Easley assembled to show their support for the dealership's breast cancer awareness campaign, literally! They stood together to stand up to cancer, forming the shape of a giant cancer awareness ribbon in the parking lot. Easley also took some great drone footage to turn the moment into a lasting video to share along with information about their fundraiser to support cancer research.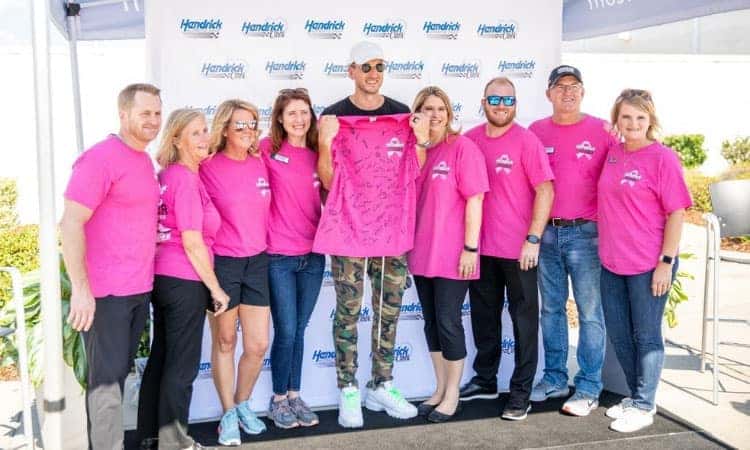 Hendrick Honda of Concord had a special guest, Country music artist Russell Dickerson, at their annual breast cancer awareness event and food packing event. Teammates purchase and wear matching, custom-designed pink shirts throughout the month to raise money for cancer research, and they all signed one for the guest of honor.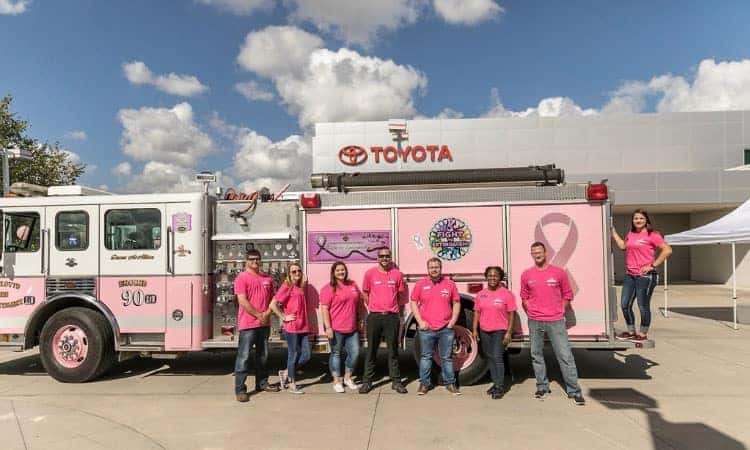 The Hendrick Auto Mall of Concord also sponsors a mobile mammogram service for customers and local community members, and had the Pink Lady Firetruck on site to raise awareness.
How can you use your network and resources to stand up for a cause you believe in?