What Customers Are Saying: Hendrick Toyota Concord


Hendrick Automotive Group dealerships pride themselves on offering the best customer service in the automotive retail business. While we are not always perfect, our teammates strive to support each other and to offer customers a memorable experience both online and inside our dealerships. Taking care of people is part of our DNA.

HENDRICK TOYOTA CONCORD I HENDRICKCARS.COM I TOYOTA INVENTORY

For four-consecutive years, Reputation.com has named Hendrick Automotive Group as the No. 1 dealership group for online reputation – public or private – throughout the United States. Which includes more than 500,000(!) Five Star reviews from our customers during that time.

Today, we are spotlighting our Hendrick Toyota of Concord (North Carolina) dealership, where customers have raved about their recent dealership experiences.
Kalvin McCollum did an amazing job as a sales person. The vehicle was ready when I came to pick it up, and I was in and out the door in record time. From signing the paperwork, to taking delivery of the vehicle the process ran very smooth. Prior to all of this though, the deal was worked mainly over the phone, and went just as well. He presented me with multiple options, due to what I wanted to spend. Over all I have to say from someone who has purchased a lot of vehicles, I would put Kalvin in my top 3 sales folks I've worked with over the last 20 years. Dare I say top two. I would absolutely purchase a vehicle from Kalvin again at Hendrick Toyota.
-Google Customer Review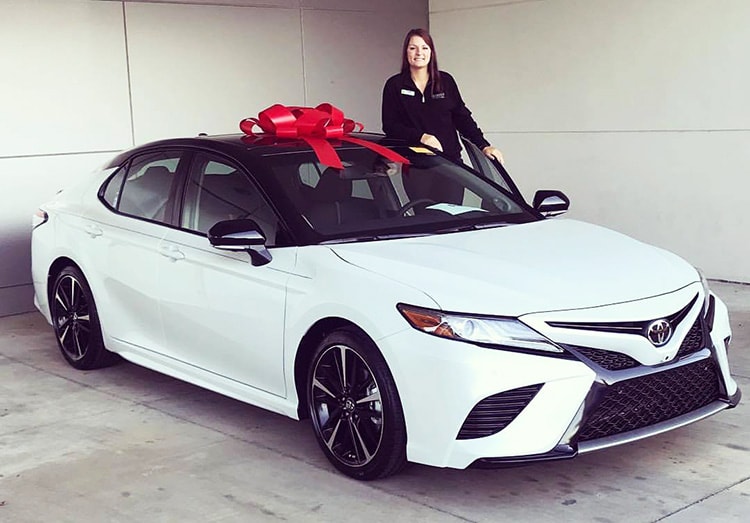 HENDRICK TOYOTA CONCORD I HENDRICKCARS.COM I TOYOTA INVENTORY

Our journey with Hendrick Toyota Concord began with a call to speak to a (teammate) regarding a vehicle listed on their website. When I called I was transferred by the person who answered the phone to a sales person and was very fortunate that Matthew Vasko answered the phone. My search was as much for an authentic, honest and trustworthy person to help us, as it was for a vehicle, Matthew exceeded my expectations. We spent the next week talking several times. He returned all my calls in a timely manner and answered all my questions in a way that earned my trust. Late one evening we set up an appointment to meet and see the car early the next morning. My wife and I began our 3 hour journey to Concord from the mountains of western NC at 6 am with 6 inches of new snow on the roads. The journey was well rewarded. My wife and I thoroughly enjoyed working with Matthew on the purchase of our vehicle. Nick East from the finance department met with the 3 of us to help with the purchase. The price on the vehicle was one of the lowest I had found in my research, the car was immaculate, and there were no hidden fees or "surprises" of any kind. Every detail was as promised. At no time did my wife nor I feel any pressure. Matthew and Nick are a great team. All in all it was a great day for me and my wife. I am happy to share our experience with this team so that other may know that honest, excellent, caring and trustworthy customer service can be found at Hendrick Toyota of Concord NC. Tell them Jack & Diane (2 American kids) sent you.
-Google Customer Review

HENDRICK TOYOTA CONCORD I HENDRICKCARS.COM I TOYOTA INVENTORY

I love coming to Hendrick Toyota Concord because my appointment is always on time. Brad, my advisor, takes care of everything and tells me precisely how long it's going to take to get my car serviced. I usually wait in at the dealership. There are plenty of seats. Also they give you a free car wash after every service.

-DealerRater Customer Review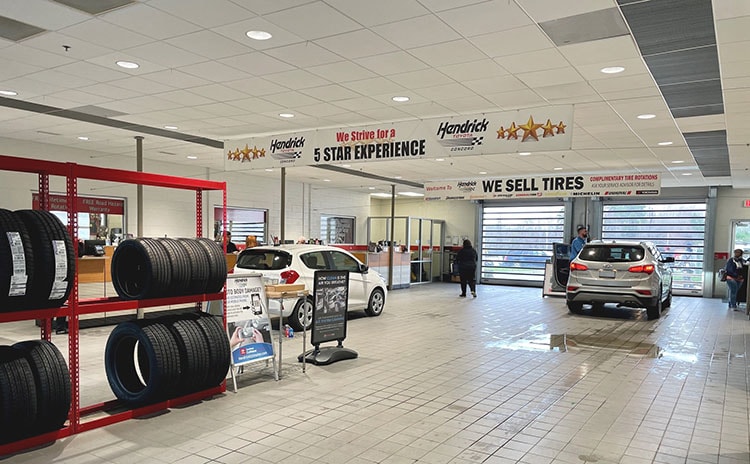 Clean, efficient, professional outfit, truly 5 star service. Visited for the first time for my 6-month check up on my new Toyota. At first I thought they were taking in way too many cars to possibly service everyone effectively, but I was quickly attended to (5 minutes), and was back out of the shop in 25 minutes. The representative who worked with me (Chip) was very personable and friendly, explained the process, and took the time to walk me around the dealership to point out the amenities and services while I waited for my vehicle. Also received a complimentary automatic car wash, which was a nice touch. This will definitely be the dealership I regularly use to service my vehicle.
-Google Customer Review

HENDRICK TOYOTA CONCORD I HENDRICKCARS.COM I TOYOTA INVENTORY