Patriotic paint scheme to honor inspirational fallen hero in Charlotte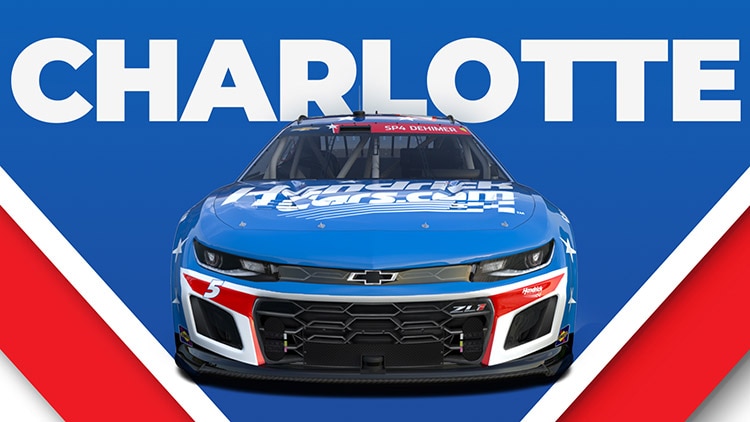 A special patriotic paint scheme for NASCAR Champion Kyle Larson's No. 5 HendrickCars.com Chevrolet Camaro will help honor U.S. Army E4 Specialist and fallen hero Martin "Marty" J. DeHimer during the 64th running of the Coca-Cola 600 over Memorial Day weekend. FOX airs LIVE coverage Sunday, May 28 from North Carolina's Charlotte Motor Speedway at 6 pm ET.

Recognized with the Silver Star Award for valor in 1970, Marty's family will spotlight his heroism and participate in Memorial Day activities at the Speedway, which includes a visit with Larson during the sport's traditional weekend of remembrance.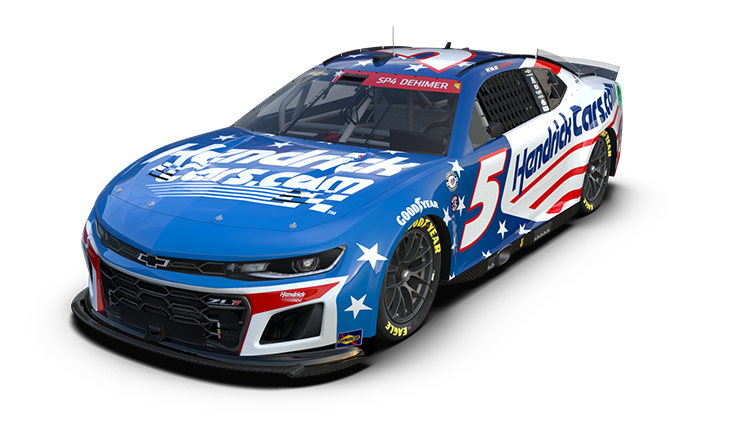 To commemorate the moment, patriotic-themed No. 5 HendrickCars.com Home Race hats are available NOW for fans to enter to win here. Then later this week, 1,500 serial numbered, limited edition patriotic scheme hero cards will be available to those attending Fan Fest, Friday, May 26 or Saturday, May 27 on the campus of Hendrick Motorsports in Concord, North Carolina, and at the No. 5 hauler at races featuring the patriotic livery.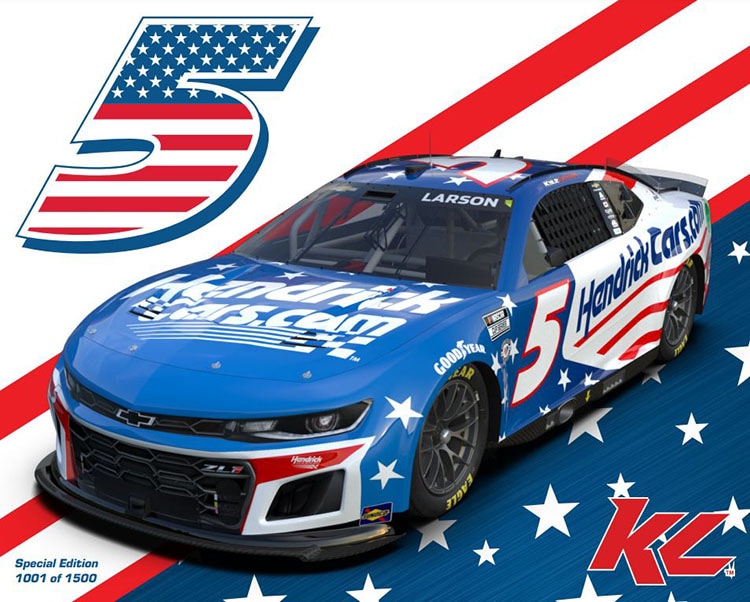 The No. 5 HendrickCars.com entry will again carry the patriotic colors for two additional races in 2023 – the inaugural NASCAR Cup Series event on the streets of Chicago, July 2 (NBC; 5:30 pm ET) and the Sept. 10 showdown at Kansas Speedway (NBC; 3 pm ET), the second race of this year's NASCAR Cup Series playoff chase.

Remembering 'The Best Among Us' Martin "Marty" DeHimer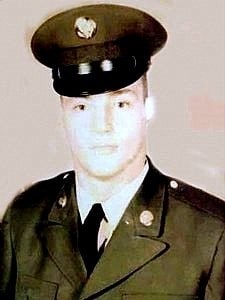 Fourth of Jack and Marion DeHimer's ten children, Martin ("Marty") James DeHimer was born, Jan. 31, 1949 in Rome, New York. As a member of Rome (NY) Free Academy's class of 1967, he excelled at academics and football while earning numerous awards and honors in the highly competitive Central Oneida League. Marty enlisted in the Army, trained as a Light Weapons Infantryman (11B) and arrived in Vietnam, July 17, 1969 as a member of Company C, 2nd Battalion, 7th Armored Cavalry Regiment, 1st Cavalry Division.

A high-energy young person, Marty loved life and all the people in it. He was a true competitor, whether on the football field with his team or on the battlefield with his infantry unit. Remembered for quiet leadership and courage under fire, his actions on March 11, 1970 awarded him with the Silver Star -- our nation's third highest award for valor. This decorated hero is also the recipient of numerous awards: the Purple Heart, Combat Infantry Badge and National Defense Service Medal. Marty was tragically lost in the theatre that day.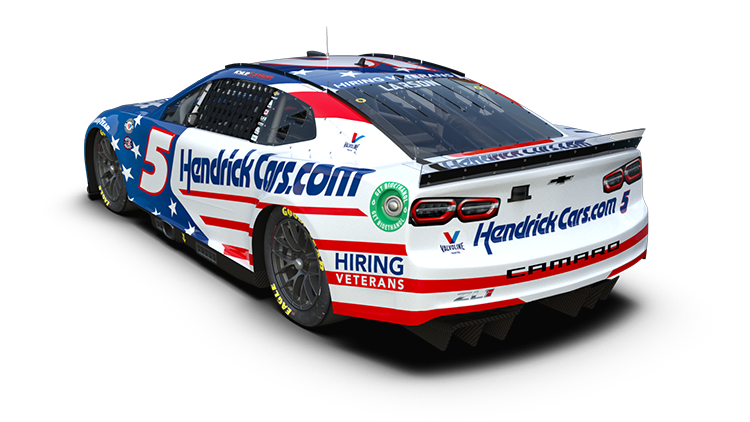 In his hometown of Rome, 53 years after his death, Marty's memory carries on as a positive influence for others. Each year at the Rome Free Academy Football awards dinner, a student athlete annually receives the "The Martin J. DeHimer Unsung Hero Award" for leading by example and contributing the most to the team's unity.

To learn more about American Hero Marty DeHimer, click on the links below:
DEBBIE DeHIMER I BILL DeHIMER I WALL OF FACES I THE VIRTUAL WALL

Profile
Name: Martin J. DeHimer
Date of Birth: January 31, 1949
Date of Death: March 11, 1970
Location of Death: Binh Long Province, Republic of Vietnam
Military Branch: US Army
Rank: Specialist 4 (E4)
Unit Name: Company C, 2nd Battalion, 7th ACR, 1st Cavalry Division
Hometown: Rome, New York
"We are forever indebted to your service."