Creating Bonds: How Hendrick Lexus Charleston leads the nation in online reputation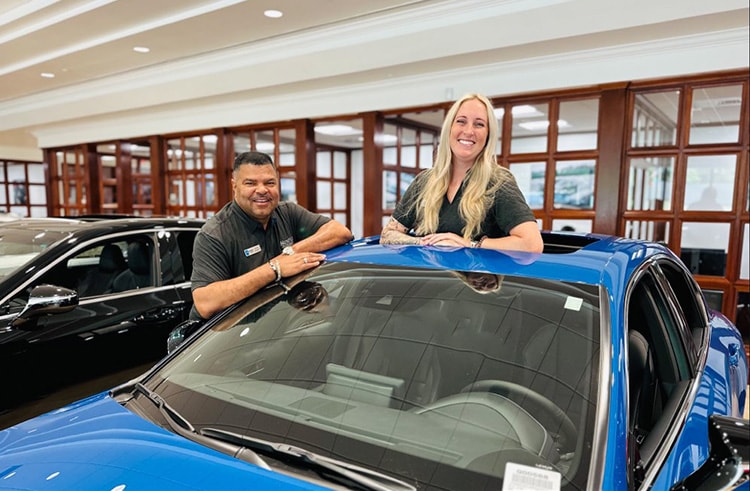 Sam Walton, the late founder of Wal-Mart, was a big proponent of creating terrific experiences for his customers. He felt it was the best way to build a long-lasting, strong foundation,
"The goal as a company is to have customer service that is not just the best, but legendary."
What goes into building a dealership committed to legendary service? We went to the team at
Hendrick Lexus Charleston
(South Carolina) to find out. As the No. 1 scoring dealership in the United States for online reputation two of the last three years, according to Reputation's annual national survey (Aug. 2022), we wanted to learn more.
"I think making people feel comfortable is key," said Wilbur Wiggins, who averages 35 "five-star" reviews every month as one of the lead salespeople at Hendrick Lexus Charleston. "If the guest is not comfortable when they first meet you, they can walk away or spend very little time and leave. Their decision to move forward is (traditionally) in that initial meeting. When you make them feel welcome, open the door and treat (customers) with the upmost hospitality and respect -- it goes a long way."
HENDRICKCARS.COM
I
HENDRICK LEXUS CHARLESTON
I
LEXUS INVENTORY
"I know if I were to read a (review) with a place of business where I'm going to spend a bit of money, those reviews would be speaking volumes to me," said Kaitlyn Eich, a technology & delivery specialist for Hendrick Lexus Charleston. "When it comes time to reach those reviews, it's very heartwarming and nice to read."
Customer Champions
Both Kaitlyn and Wilbur are among the champions of glowing customer reviews for the dealership and the company. Which is saying a lot, as Hendrick Automotive Group has earned more than 500,000 "five star" reviews over the last few years. The top-rated automotive retailer – public or private – in online reputation for four-consecutive years. (Reputation Survey, Aug. 2022).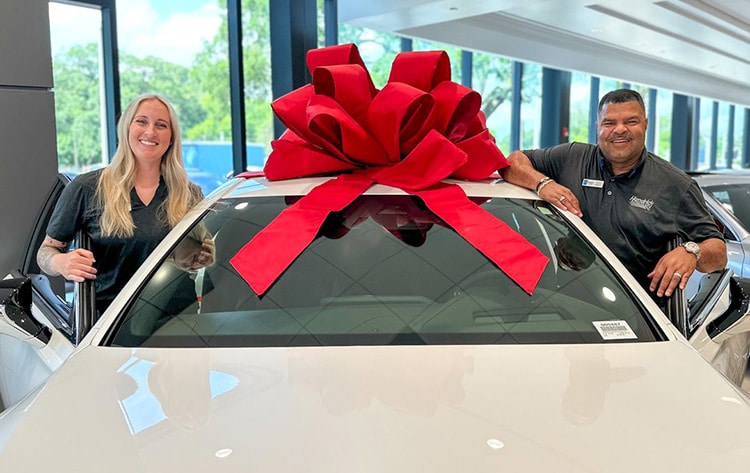 "It's about attention to detail and genuinely appreciating the fact that (customers) are here," said Wilbur, a retired director of operations for McDonald's Corp. "They can choose to go anywhere -- when they choose us, we need to show them the hospitality. It is about exceeding the guest's expectations every time.

"It starts from the top," Wilbur continued. "From knowing what Mr. (Rick) Hendrick (Chairman & CEO of Hendrick Automotive Group) stands for and how he takes care of people, it doesn't matter what role they have – we take care of our guests."

HENDRICKCARS.COM I HENDRICK LEXUS CHARLESTON I LEXUS INVENTORY

Personal Service Makes an Impression

Recently, Wilbur gave a great example of what it means to go above-and-beyond, spending a little extra time serving an out-of-state customer whom had driven a few hours just to visit the dealership. It was a memorable experience.

"The (customers) drove down from North Carolina and he was impressed I would take him to the bank to get the check to come back and buy the car," Wilbur said. "He said that had never happened in his life. It is about delivering that experience they do not expect. You want to exceed every guest's expectation.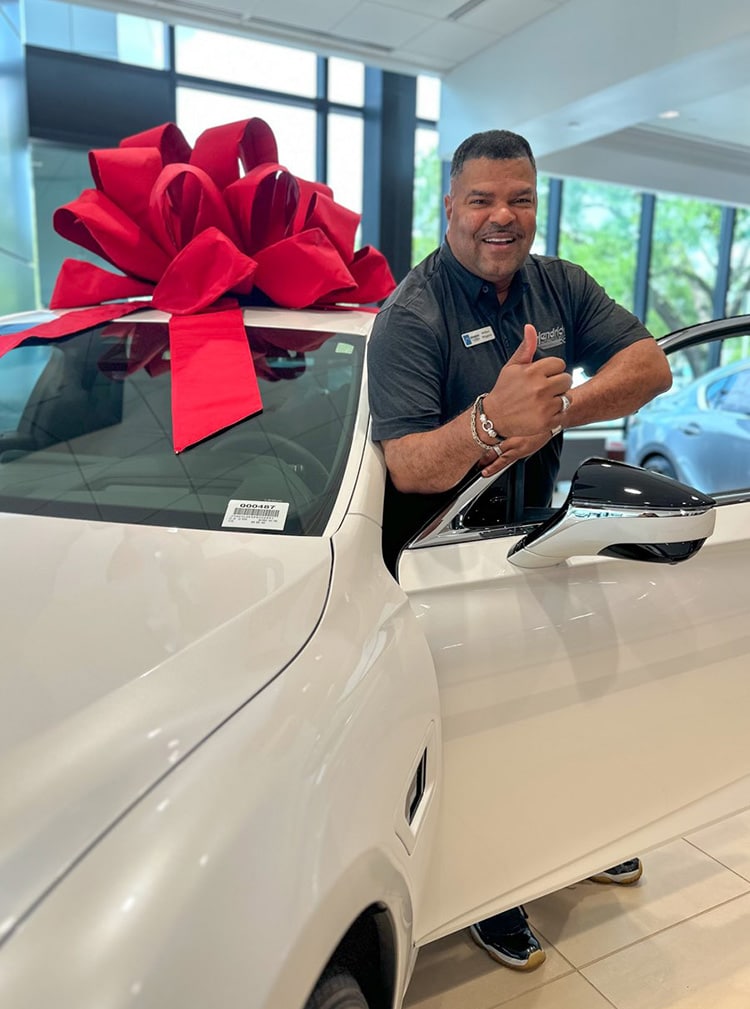 "Our team does a phenomenal job here," Wilbur continued. "It's a group thing, right. We're a team and we work very well together. It feels good when you get those reviews and they mention the team. It's a culture here at the dealership. We're number one in reputation and we're staying there."

Zoey, Azula and Ann

Building relationships are a big part of customer service. Dealership teammates live in and around the community, with lives that extend well beyond the walls of the facility. Sometimes however, those passions away from work can form deep bonds and friendships inside the dealership as well. Automotive retail is foremost a business about people.

HENDRICKCARS.COM I HENDRICK LEXUS CHARLESTON I LEXUS INVENTORY

"There is something here I am well-known for, I love dogs," said Kaitlyn, who has three herself named Zoey, Azula and Ann. "I have these two, big boards in my office that (are full) of customer's pictures of their dogs. Not a lot of people even know that you can bring a dog into our dealership, so whenever I see one -- I get very excited.

"The experience I'm giving you now isn't going to end today. It's going to continue from here," Kaitlyn added. "I get to see everybody's guest, but there are some people who ask for me directly because of the service (they received). There are times when I have helped over the phone with other things -- even personal problems. It's not a normal thing, but I feel very grateful I have made an impact in their life and in their heart, and that they want to call and talk to me about something like that."

Kaitlyn's primary responsibility is to make sure every customer leaves the store with a thorough knowledge of the vehicle. She's trained to understand every intricacy of what Lexus has to offer, from its high-end amenities to the latest interactive and entertainment options.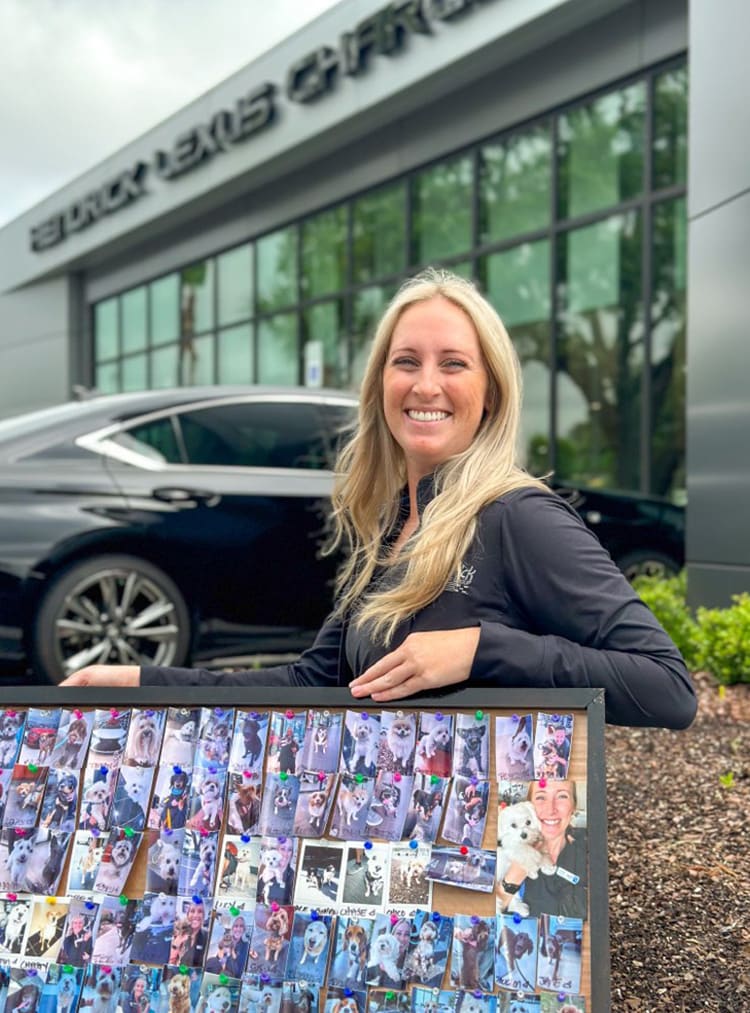 "It's important to me that no matter what, guests are getting the same experience," Kaitlyn said. "Regardless if they are leaving with a car that day and buying a Lexus from us, a pre-loved vehicle or something that's a different brand, they get the top-shelf experience no matter what. They get to spend as much time with a technology specialist as they want. It would break my heart if somebody doesn't call me, text me, or stop by for any questions they might have.

"Usually, they'll give me a time limit, but we can go far beyond that because they realize how important the time we spend in that moment," Kaitlyn continued. "They want to be safe and comfortable leaving that dealership. I ask open-ended, straightforward questions to make sure their time wisely used. If they do need to come back, I have my business cards readily available for them and their vehicle."

That level of consistency is also important. Wilbur relayed a story from what a salesperson of a competitive brand had said about the incredible culture at Hendrick Lexus Charleston, saying, "It feels different, looks different". Hendrick Automotive Group dealerships pride themselves on offering a welcoming environment for everyone who visits or shops online.

"When a guest comes inside the dealership – no matter who it is – it doesn't matter if they are buying a $100,000 vehicle on the showroom floor or coming in to buy the first vehicle for their child, they get the same level of treatment regardless. Even if they don't buy that day, they still get the same level of treatment. They always come back."

It happens a lot at Hendrick Lexus Charleston, which is why they are the online review champions.