March Madness: Hendrick teammates excited about NCAA tournament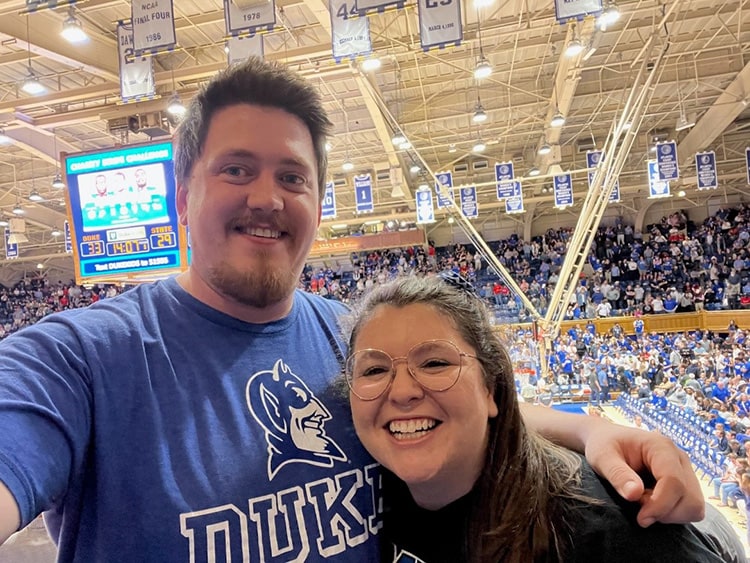 Duke. North Carolina. North Carolina State. Some of the biggest names in college basketball are located in the same area of central North Carolina. They are also bitter Atlantic Coast Conference (ACC) rivals where passion runs deep every regular college basketball season. However, it's what comes next that truly gets the juices flowing.

When the eyes of the sports world move to March, the state of North Carolina comes alive with excitement as one of the greatest postseasons unfolds – the NCAA Tournament. Every year, the tournament's selection committee meets and votes on the 68 teams to compete for the college basketball National Championship. It is a yearly rite of passage for sports fans, as even the most passive get into picking brackets and celebrating what is known affectionately as "March Madness."

CENTRAL, NORTH CAROLINA DEALERSHIPS

It's a similar story of excitement throughout our Hendrick Automotive Group showrooms, service centers and parts departments – as many of our team members enjoy what they consider the best time of the year, especially the North Carolina stores. In Raleigh, Durham, Cary and Apex – college basketball seems like a world all its own.

Remington Dickson, a salesperson at Hendrick KIA of Cary, North Carolina, is a lifelong fan of five-time National Champion, Duke Blue Devils – one of the sports "blue blood" programs. His favorite team grabbed the fifth seed in this year's NCAA Tournament East Region, facing off against 12th seed Oral Roberts in the round of 64. Also in Duke's 16-team bracket is No. 1 seed Purdue (West Lafayette, Indiana) and second-seeded Marquette (Wisconsin) from the Big East. While generally guarded with his optimism this year, Dickson is excited about his team's potential.

CENTRAL, NORTH CAROLINA INVENTORY: NEW VEHICLES | PRE-OWNED VEHICLES

"Teamwork is a huge part of their success this season, so it will be very interesting where they will end up," said Dickson, referencing a core value he's quite familiar with at Hendrick Automotive Group. "If Dereck Lively (star freshman center/stretch forward) can keep developing like he has, he has a strong ability to lead the team to victory."

A graduate of North Carolina State University in 2011, Hendrick Buick GMC (Cary, North Carolina) financial services producer Mike Douglas is all in on his Wolfpack. His team, a three-time NCAA National Champion, an 11th seed in the South Region and will match up with 6th-seed Creighton (Omaha, Nebraska) in their opening round tournament game. No. 1 overall seed Alabama tops that region with western powerhouse Arizona as the second seed.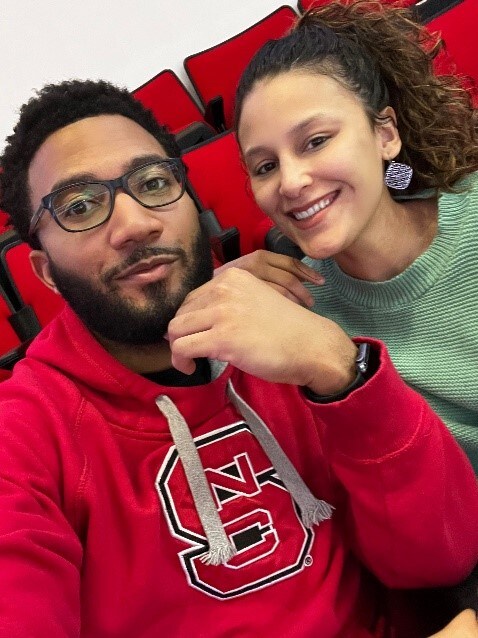 "What excites me this year is that NC State currently has the best overall team I have seen in two decades," Douglas said. "I believe they have a very strong change of making it very far into the tournament this year."

THINKING ABOUT SELLING YOUR VEHICLE? GET AN INSTANT CASH OFFER

One of the sport's most-storied programs is the North Carolina Tar Heels. Last year's national runner-up has amassed six NCAA National Championships and ranks second all-time in winning percentage at .735. While the 2022-23 season fell short of expectations, lifelong fan Matt Moody, service manager at Hendrick Dodge RAM FIAT in Cary, is excited about the future of his Chapel Hill, North Carolina favorites.

"I am really looking forward to next year's team," said Moody, who also became a fan because of a childhood friendship. "I love the Tar Heels because of their family and tradition. While this year has been very disappointing, the Tar Heels win and it is always exciting to follow them. (Center Armando) Bacot did an amazing job this year, and it was fun watching freshman (shooting guard) D'Marco Dunn grow, as he did an amazing job this year as well. It was fun seeing all the new teammates come to play."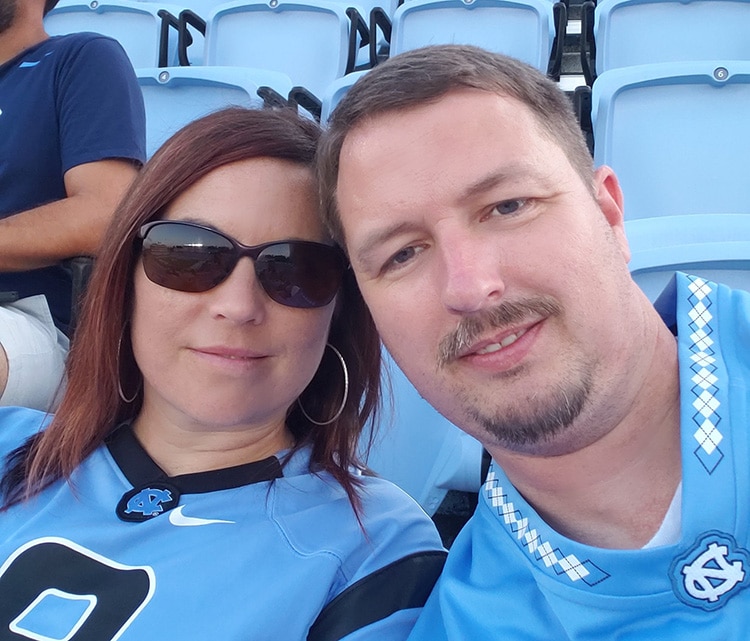 Family is a word used often around college basketball. Douglas' ties to NC State is a part of his family's story.

"My mother received her PHD from NC State," Douglas stated. "As a kid, I spent a lot of time on their campus. It was easy to start rooting for them with all of my ties."

BUYING A NEW VEHICLE? HERE ARE THREE THINGS TO CONSIDER

It is also an emotional story for Dickson, as the Triangle-area native still gets goosebumps when he visits his beloved Cameron Indoor Stadium in Durham and is excited about his team's future. First introduced to Blue Devil basketball by his best friend as a child, he also has a deep connection due to his father receiving kidney cancer treatment at Duke Hospital. This year has been a journey following a young team.

"(Freshman Center) Kyle Filipowski has one of the best all-around games that I have seen in a long time," Diskson said. "Kyle's height gives him a strong advantage. (Point guard) Jeremy Roach is also a very strong leader and has done great things with the team this year. Duke had a hard start this year, but has gained a lot of momentum under first-year head coach (and former player) John Scheyer."

One thing is for sure, the team that cuts down the nets in Houston this year will have earned it.

"(Its) the most intense month of competitiveness (in) any sport professional or college," Douglas said.

Hendrick Automotive Group operates 13 dealerships in central North Carolina. Visit any one of their websites below to find a vehicle that's right for you.

HENDRICK ACURA SOUTHPOINT
BMW of SOUTHPOINT
PORSCHE SOUTHPOINT
HENDRICK SUBARU SOUTHPOINT
HENDRICK CHEVROLET BUICK GMC CADILLAC SOUTHPOINT
MERCEDES-BENZ of DURHAM
REGGIE JACKSON AIRPORT HONDA
HENDRICK KIA CARY
HENDRICK BUICK GMC CARY
HENDRICK CADILLAC CARY
HENDRICK DODGE RAM FIAT
HENDRICK CHEVROLET CARY
HENDRICK TOYOTA of APEX