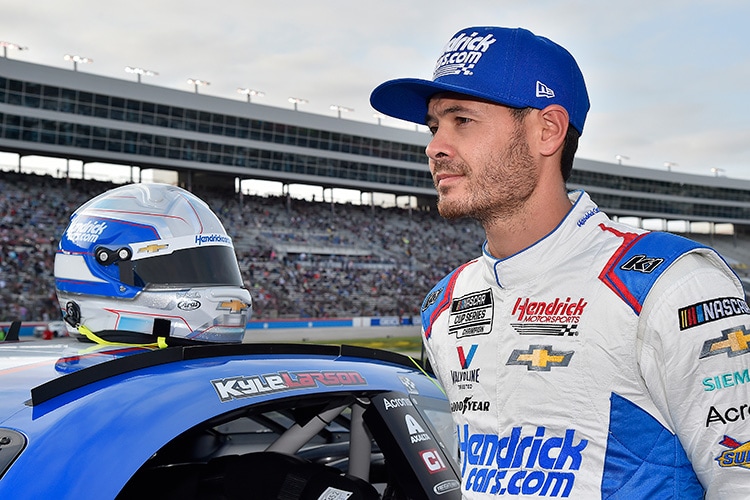 Kyle Larson, who qualified fourth for the NASCAR All-Star Race, maneuvered by Hendrick Motorsports teammate William Byron on lap two for third place. The defending winner of the annual non-points event remained third through the end of the first stage at lap 25.

The team elected not to pit during the break and, when the race restarted on lap 26, the driver of the No. 5 HendrickCars.com Chevrolet Camaro ZL1 quickly moved into second. But Larson's night ended early with a tire issue that resulted in contact with the turn 4 wall on lap 35.

The unfortunate circumstance left Larson with a 24-place finish.
QUOTING KYLE LARSON:
"Just had a right front tire [issue]. I moved up the track, but I don't really think that made the (tire) wear any worse. It just let go in the center and took off. I hate that it happened. I feel like our car was good enough to battle for the win, depending on restarts.
"We'll move on and look forward to the Coca-Cola 600, and hopefully put on some good racing there."
NEXT RACE:
Larson and the No. 5 HendrickCars.com Chevrolet team head to Charlotte Motor Speedway this weekend for the season's longest race of the year. The annual 600 miler takes place Sunday, May, 29 at 6 p.m. ET and will be broadcast live on FOX. With 21 dealerships in close proximity to the track, Sunday's race will be a Home race for us and the No. 5 HendrickCars.com team will sport their white uniforms.