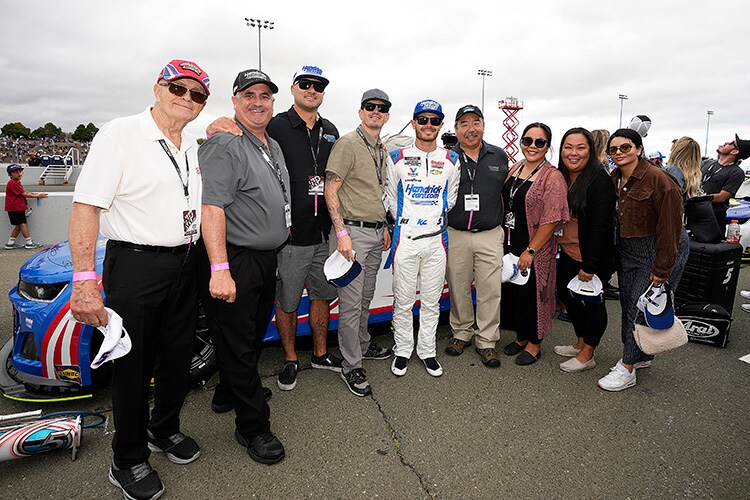 A Home track for Hendrick Automotive Group and a homecoming for Elk Grove, California's Kyle Larson made for quite the celebration on Sunday in Wine Country.
With five dealerships in the Bay Area that are close to Sonoma Raceway, the organization hosted 300-plus people for Sunday's road course race, including dealership teammates and 50 students from Proctor Elementary School – a school based in Castro Valley, California, that is supported by the local dealerships year-round and will receive a Hendrick, Get Set, Go! grant to support STEM education.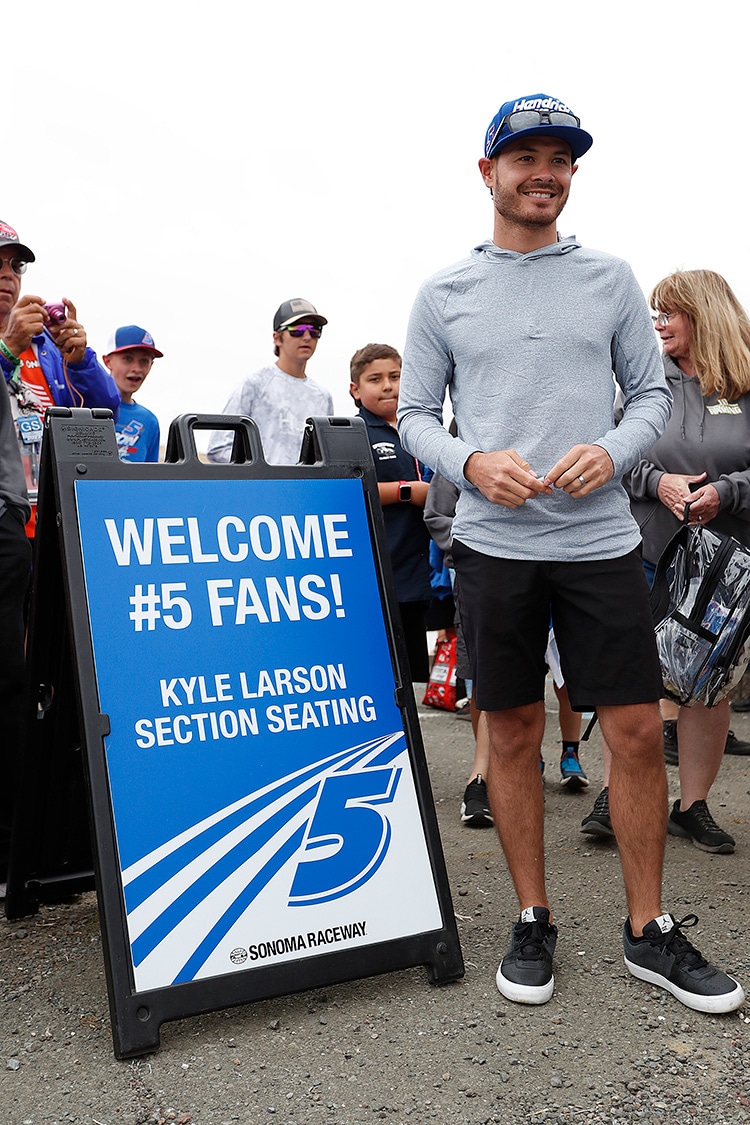 All 300+ guests sat in the Kyle Larson Seating Section in Turn 9 Terrace where they were gifted blue HendrickCars.com tees and rally towels to wear and support the No. 5 HendrickCars.com team during their charge for a second Cup Series trophy this season.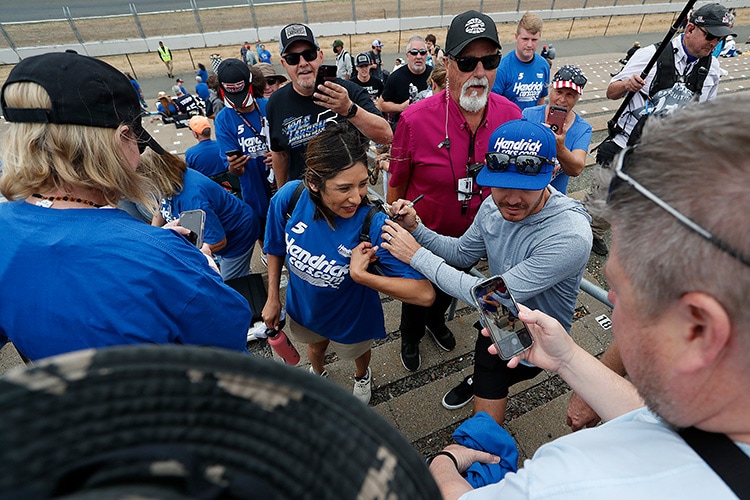 Larson, who started from the pole position, led the entire 25-lap first stage. While the No. 5 HendrickCars.com Chevrolet ZL1 was pacing the field, other teams elected to pit prior to the completion of stage one. When Larson pitted during the stage break, he returned to the track behind those drivers in 22nd.
After the lap 29 restart, Larson quickly maneuvered up the scoring pylon. On lap 35, the reigning Cup Series champion was up to 18th and, when crew chief Cliff Daniels played the alternate pit strategy and called Larson to pit road on lap 52, he was scored 14th. Larson returned to the track in 23rd before ultimately finishing stage two on lap 55 in 22nd. Since the 29-year-old driver did not visit pit road during the break while others did, he restarted 10 positions better in 12th once the race resumed.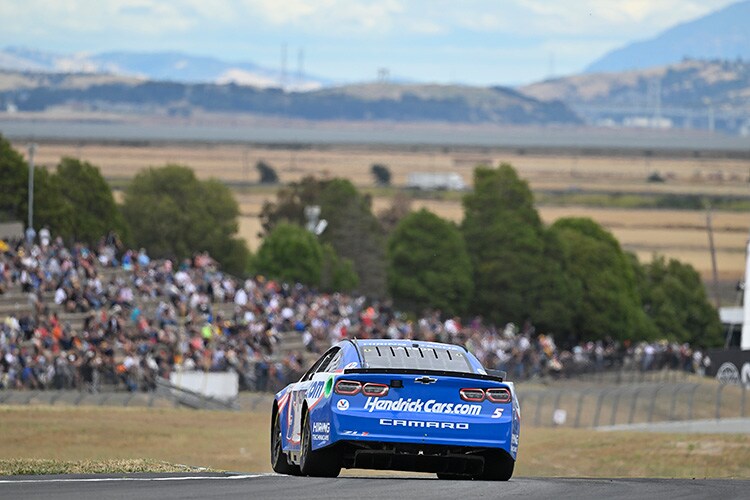 During the final stage, Larson battled his way up to eighth on the road course before green-flag pit stops began on lap 79. The driver of the No. 5 entry pitted on lap 82, but he lost a right front wheel shortly after exiting pit road. That brought out a caution, allowing Larson to limp around to the pits without losing a lap. But since the pits were closed at the time, his additional pit stop forced him to restart at the rear of the field. After restarting 32nd with only 23 laps to go, Larson charged through the field – gaining 17 spots before the checkered flag waved to finish 15th in the 110-lap race.
QUOTING KYLE LARSON:
"That was a tough day but we were able to make up some positions after the penalty. We had a great first stage and used pit strategy in stage two, but just had to fight back at the end after the penalty."
NEXT RACE:
Larson and the No. 5 HendrickCars.com Chevrolet team have a week off before heading to Music City for the Ally 400 at Nashville Superspeedway. The 300-lap race takes place Sunday, June, 26 at 5 p.m. ET and will be broadcast live on NBC.