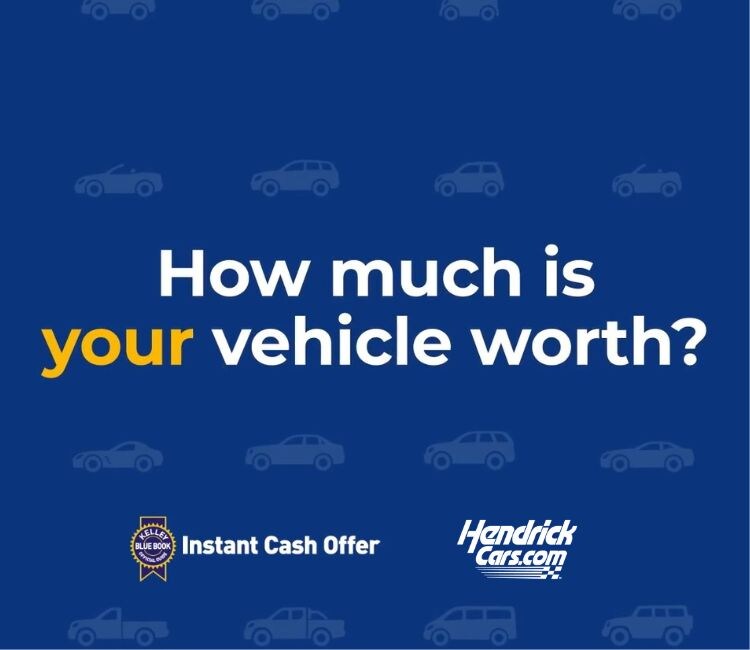 The Kelley Blue Book Instant Cash Offer is now available on HendrickCars.com.


How does Instant Cash Offer work? It's easy!

Follow these simple steps to find out how much your vehicle is worth and receive your cash offer today.

1. Follow this link to get started.
2. Enter your license plate, vehicle identification number or make/model.
3. Answer questions about your vehicle.
4. Receive the Instant Cash Offer.

Now that you have your cash offer, what's next?

Bring your vehicle and offer to one of our dealerships nationwide. Our teammates will verify the offer using the same questions you answered. Then, decide if you want cash for your vehicle or use the offer toward the purchase of another vehicle.

The Kelley Blue Book Instant Cash Offer is valid for seven days and can be immediately redeemed during business hours at any of our dealerships, pending inspection. The offer is based on specific elements of the vehicle, such as installed options, condition (dents and mechanical issues, for example) and local market demand.

Once your offer is verified, you'll have one day after inspection to redeem your Instant Cash Offer. If your vehicle's condition changes or you add more than 50 miles from the time of inspection, your offer may be recalculated.