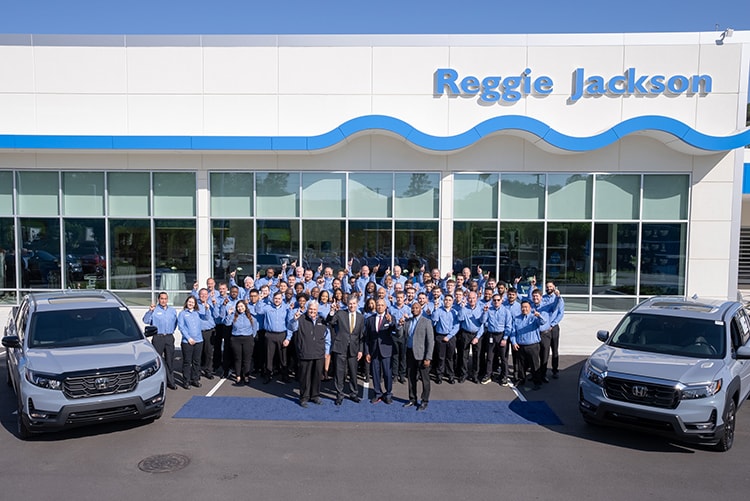 Yesterday was a grand slam.
Why? Because Reggie Jackson Airport Honda is officially open.
Major League Baseball Hall of Famer Reggie Jackson and Rick Hendrick joined teammates at the 75,000-square-foot facility to celebrate the official grand opening of the dealership that sits on more than 19 acres of land in Raleigh, North Carolina.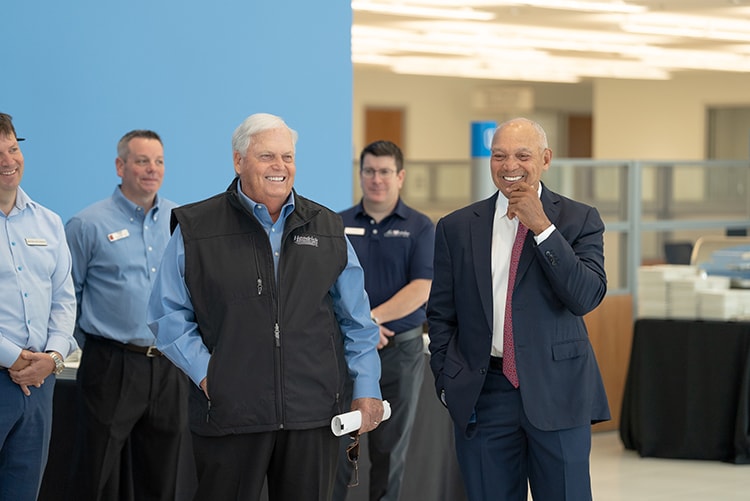 The two-story facility features indoor showrooms for new and pre-owned vehicles, a unique game room for customer entertainment, 48 bays for service and detail, a large lounge area and amenities such as free Wi-Fi, individual workstations, a coffee bar and a snack bar. There are also numerous entertainment, retail and dining options located nearby, such as the Angus Barn, one of Raleigh's most recognizable restaurants.
Friends for a long time and building success in working together, Hendrick and Jackson share the same values, including a passion for the car business and expanding diversity and inclusion efforts in the industry.
Jackson's history with Hendrick Automotive Group dates back to 2015 when he owned an interest in Rick Hendrick Chevrolet Naples (Florida) and served as an advisor to the company's Hendrick Leadership Academy, which prioritizes growing management diversity through an internal development program that provides candidates with training to broaden leadership and managerial skills. Reggie Jackson Airport Honda will be overseen by general manager and Hendrick Leadership Academy graduate Shaye Johnson, who previously served as GM of Rick Hendrick Toyota of Fayetteville.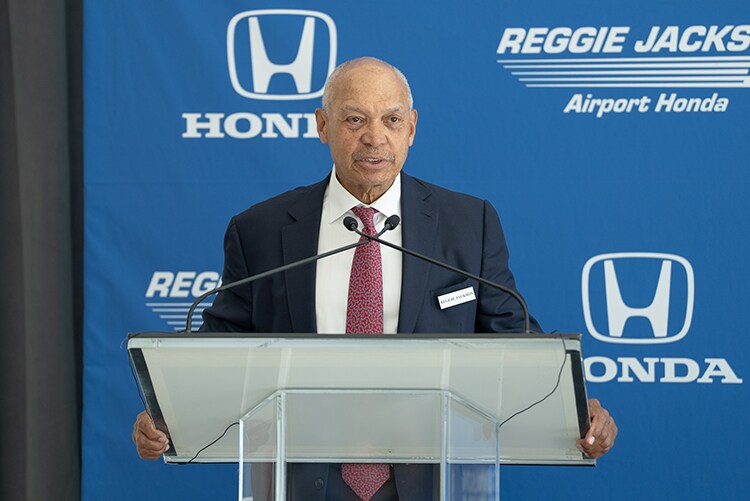 Known as "Mr. October," Jackson was inducted into the National Baseball Hall of Fame in 1993 following a career that included five World Series championships and the 1973 American League Most Valuable Player award. In 21 Major League seasons, he amassed 2,548 hits, 563 home runs and 1,702 runs batted in for the Kansas City/Oakland Athletics, Baltimore Orioles, New York Yankees and California Angels. Jackson was named World Series MVP in both 1973 and 1977. Outside of his playing career, the baseball legend has served as a special advisor to late Yankees owner George Steinbrenner and current Houston Astros owner Jim Crane, winning an additional five World Series titles. Including 2021, Jackson has participated in 14 overall World Series and captured 10 championship rings.
To learn more about Reggie Jackson Airport Honda, please visit ReggieJacksonAirportHonda.com, or follow them on Facebook at https://www.facebook.com/reggiejacksonairporthonda