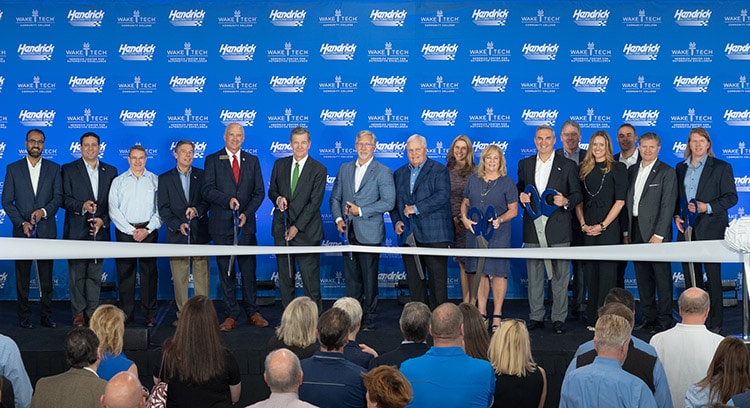 Almost two years ago, construction kicked off on the newly christened Hendrick Center for Automotive Excellence. The name of Wake Tech Community College's new automotive training facility and the accompanying $1 million pledge from Hendrick Automotive Group received a standing ovation when it was announced at a special groundbreaking ceremony on the college's campus.

On Wednesday, Rick Hendrick and automotive teammates were on hand to celebrate the grand opening of the state-of-the-art facility located on the Raleigh, North Carolina-based campus.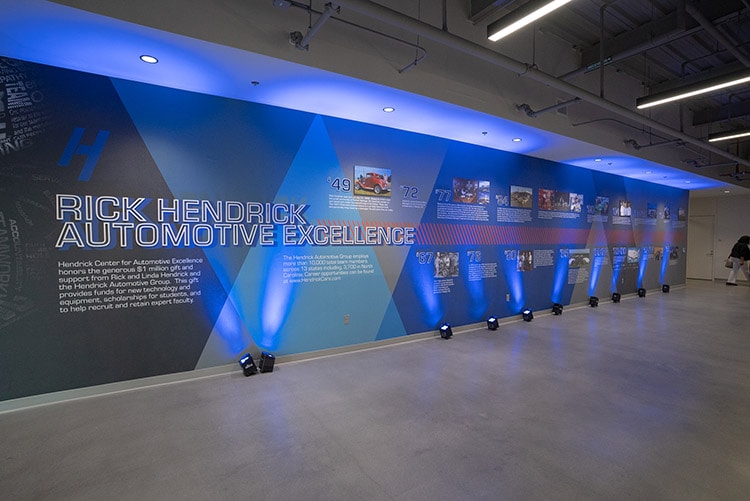 The impressive 100,000-plus square foot building is fully equipped to teach the advanced skills needed to meet current requirements and future innovation. From diagnostics and alternative fuel systems, to autonomous and electric powertrain vehicles, Wake Tech worked with manufacturers to build an educational facility that will grow alongside our industry.

"It's incredibly important that the automotive industry continues to attract young talent by offering them the best possible education and career opportunities," said Rick Hendrick, chairman and CEO of Hendrick Automotive Group. "This new educational center on the campus of Wake Tech will help address our longstanding need for qualified auto technicians. By collaborating with our manufacturer partners, Wake Tech has built a facility that will grow with our industry and prepare people for well-paying jobs right here in North Carolina. They hit it out of the park."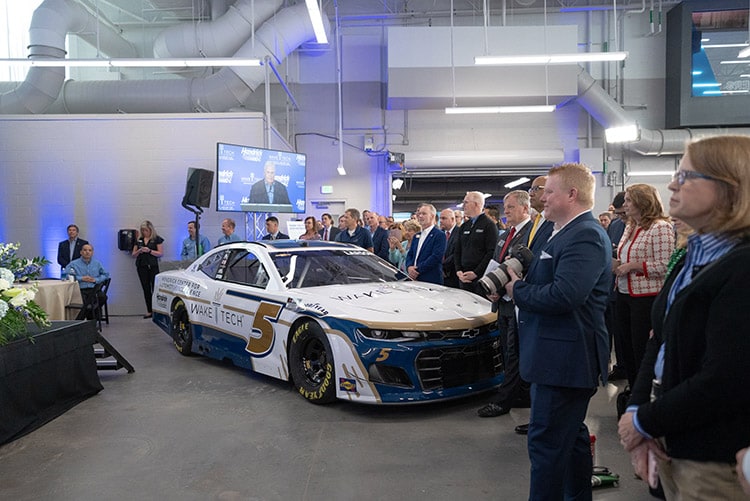 Hendrick joined Wake Tech President Dr. Scott Ralls, Governor Roy Cooper, Wake Tech Board Vice Chair Kellie Falk and Wake County Board of Commissioners Chair Sig Hutchinson in making the announcement.

"This center will help students expand critical skills and keep up with rapidly changing automobile technology," said Governor Roy Cooper. "North Carolina is leading the way in the transition to clean transportation and partnerships like this one between Hendrick Automotive Group and Wake Technical Community College strengthen our economy and secure our clean energy future."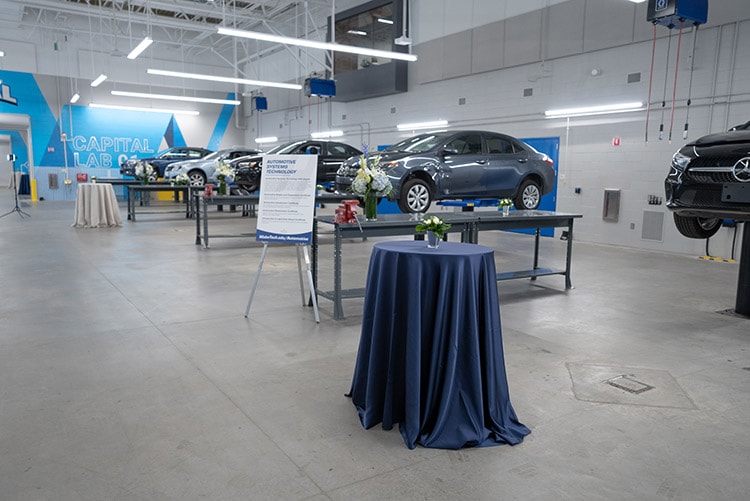 The Hendrick Center for Automotive Excellence features a 16,500-square-foot automotive systems lab with 13 lifts and two wheel alignment machines. It also includes a 15,000-square-foot collision repair lab with six lifts, four paint booths, and two frame straighteners. Other features include a performance lab for engine and transmission classes, dyno rooms for testing engines and transmissions, a welding lab, eight classrooms, three computer labs, and a conference room. Glass walls allow visitors to view lab activity without disturbing classes.

Not only will Wake Tech add a new degree in collision repair, the college will triple its number of students in the automotive systems technology program thanks to the newly-built facility, which will grow our industry and teach the skills for future success.

And there couldn't be a better job market right now for new graduates.

"This will soon become a hub for industry activity of all kinds," said Dr. Ralls, "a place for training in the latest technologies and trends, where students, expert instructors, and industry leaders will be able to interact and learn from each other. Ultimately, that activity helps to drive our economy – and is a shining example of why I like to say 'Wake County Runs on Wake Tech!'"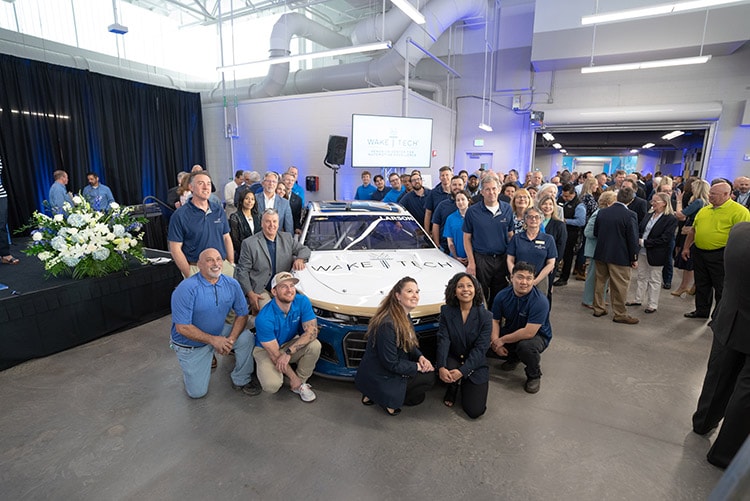 The Hendrick Center for Automotive Excellence opened for classes in the fall of 2022 but Wednesday's announcement marked the official grand opening.

For more information on Wake Tech's Automotive Systems program, visit waketech.edu/automotive and waketech.edu/collisionrepair.
To learn why Hendrick Automotive Group invests in the next generation of business leaders and automotive technicians or to jump start your career, visit hendrickcars.com/Hendrick-careers.