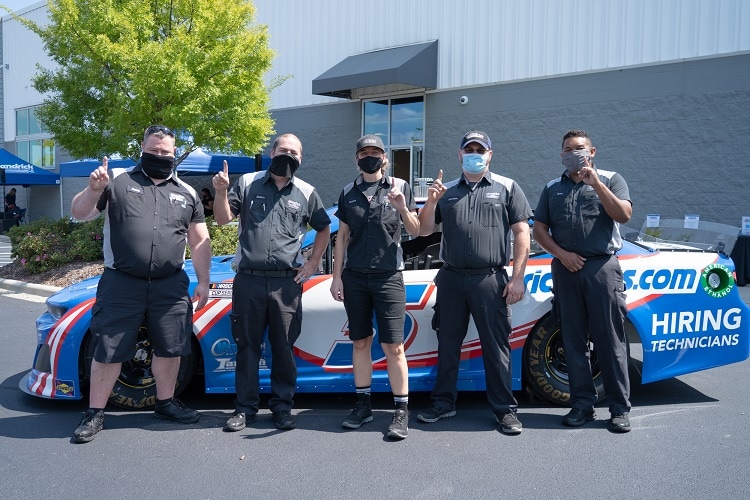 On Tuesday, September 7th, Hendrick Automotive Group hosted a playoffs kickoff party for local teammates to celebrate the success of the HendrickCars.com racing program headed into the end of the NASCAR and NHRA seasons. Corporate and dealership employees were invited to a private, socially distanced Fan Zone experience – right outside Hendrick Independence Center!
Guests enjoyed an up-close look at both of the HendrickCars.com race cars and recent NASCAR trophies, music, sweet treats, give aways, and special employee pricing from the official Hendrick Motorsports merchandise trailers at the event.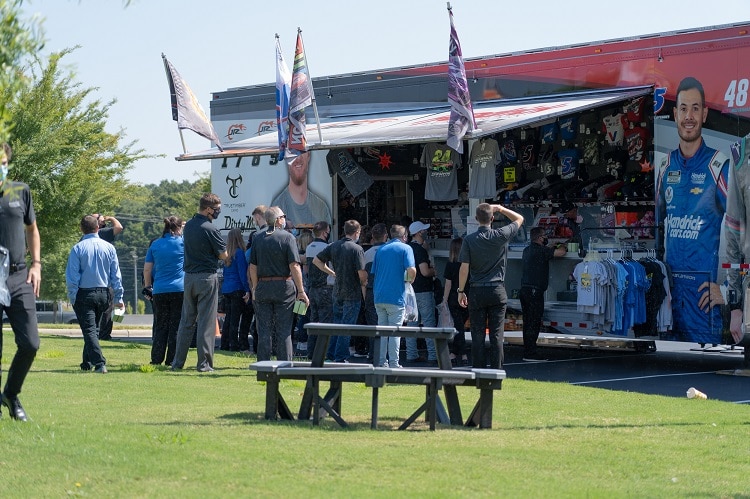 While Hendrick Automotive Group has long celebrated its connection to racing, this is the first time it has launched a formal sponsorship program across multiple motorsports. The HendrickCars.com brand is the presenting sponsor of two world class race cars: the No. 5 car driven by Kyle Larson in the NASCAR Cup Series, and Greg Anderson's Pro Stock Chevy Camaro in the NHRA drag racing series. And they're both enjoying enormous success on the track.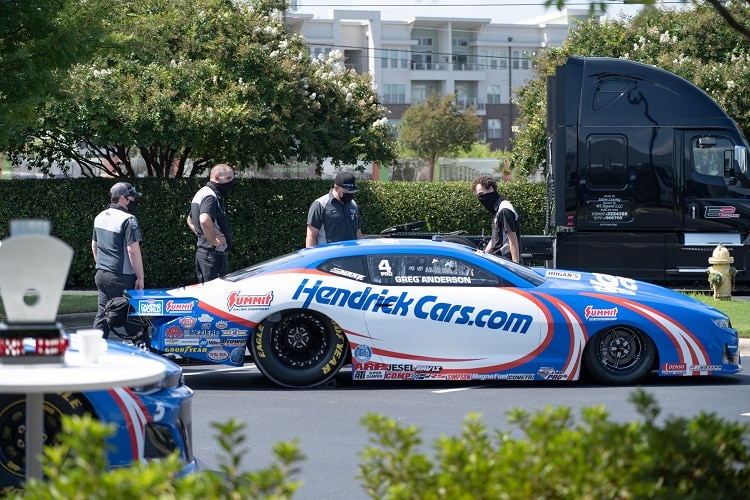 Greg Anderson won the first race of the NHRA Countdown to the Championship on Sunday, September 12th, which was his 97th career victory and tied the record for most Pro Stock wins by any driver. The next NHRA race will be in Charlotte, and several hundred Hendrick Automotive Group teammates will be attending to cheer on Anderson as he looks to make drag racing history.
Kyle Larson entered the NASCAR Cup Series playoffs as the regular season champion, and has already secured his spot in the next round thanks to point standings. Teammates from the local dealerships near the races have even gotten the chance to attend and cheer on the team from the No. 5 pit box.
Sharing the excitement of racing with our employees is one of the driving goals of Hendrick Automotive Group's motorsports sponsorships. We all value performance, and being able to celebrate our success on the track with our people only reinforces that passion for winning across the business.
Teammates from different departments, dealerships, and fan bases attended the HendrickCars.com Racing Playoffs Kickoff party, but all were united by their passion for Team Hendrick. Some guests learned about a new motorsport for the first time by checking out the Pro Stock Chevy and its parachute breaks, while others shared their own racing memories as longtime fans.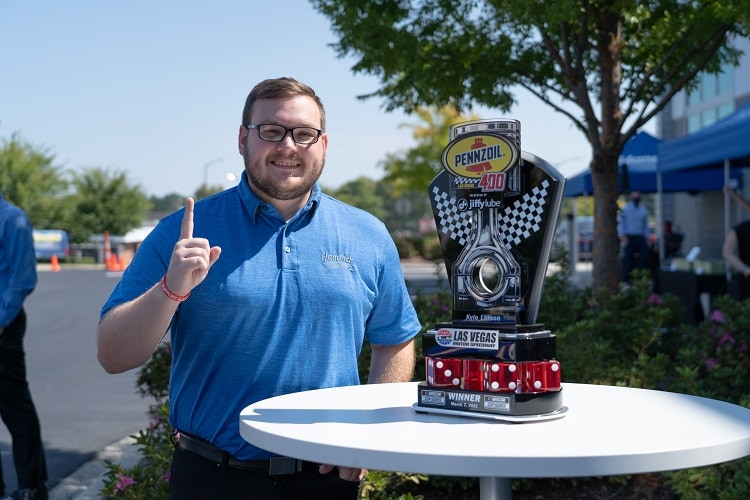 One party goer shared that he flew all the way to Las Vegas to attend the first race that the HendrickCars.com paint scheme was on the No. 5 car this season. It was a story told as he got his picture taken with the sponsor trophy from that very race.
As we look towards the rest of the season, we hope that new fans and loyal members of Hendrick Nation will both cheer on their teammates in the driver's seat as HendrickCars.com makes history on the track. You can follow along all the action on Hendrick Automotive Group social media and HendrickCars.com.