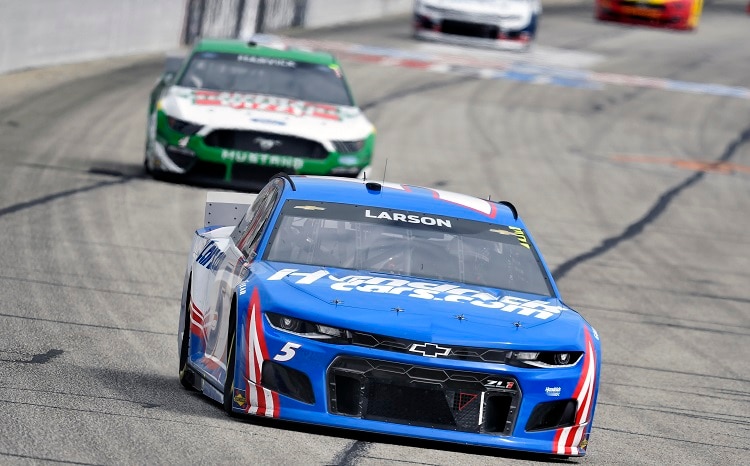 In Sunday's Atlanta 500 at Atlanta Motor Speedway, Kyle Larson moved from his sixth starting spot up to second before the day's first caution waved at lap 25. A quick four-tire pit stop by the No. 5 crew allowed Larson to win the race off pit road, and he restarted as the leader on lap 30. Larson remained out front until he stopped for four new tires and fuel on lap 64. Once green-flag pit stops cycled through, Larson was again scored the leader – a lead he held until the first stage ended at lap 105.
The second stage looked much like the first with the No. 5 HendrickCars.com Chevrolet leading the way. Larson lost the lead briefly for only two laps as he cruised to the stage victory by leading 103 of the 105 stage laps.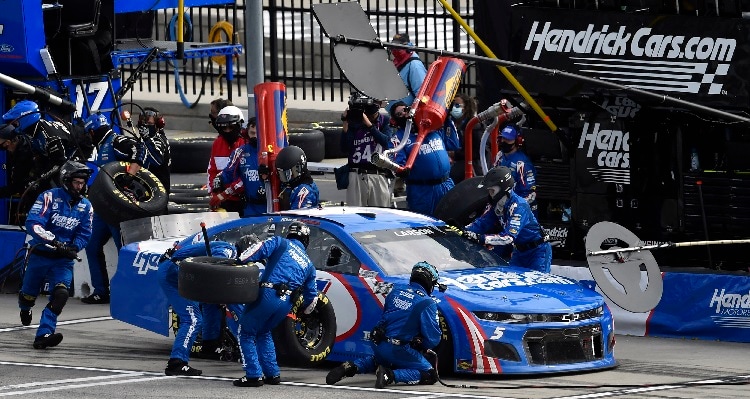 The final run to the checkered flag began as the first two stages ended – with Larson out front. But Larson lost the lead to Ryan Blaney during a caution flag pit stop at lap 222. It took Larson 15 laps to maneuver past Blaney and back into the lead with 88 laps to go. The 28-year-old led the next 80 laps and appeared ready to grab his second win of the year, but Blaney was able to catch and pass Larson with eight laps to go to secure the victory.
COMMENTS FROM KYLE LARSON
"I don't know – I think [Blaney] just got a lot better there that last stage and it kind of changed up my flow of the race a little bit. I could get out to such a big lead and then I could take care of my stuff. I could run the bottom, where it was maybe slower, but I could take care of my tires. He was fast there at the end and I just wanted to maintain that gap that I had, so I had to run in the faster part of the racetrack and just use my [tires] up. And then, he was just a lot better than me there late in that run.
"Hate to lead a lot of laps and lose, but we had a really good car that we brought to the track. Our HendrickCars.com Chevy was fast there for a long time. I don't really know; I don't know if we got that much worse or he just got way better and, like I said, it just kind of changed up the flow of my race."