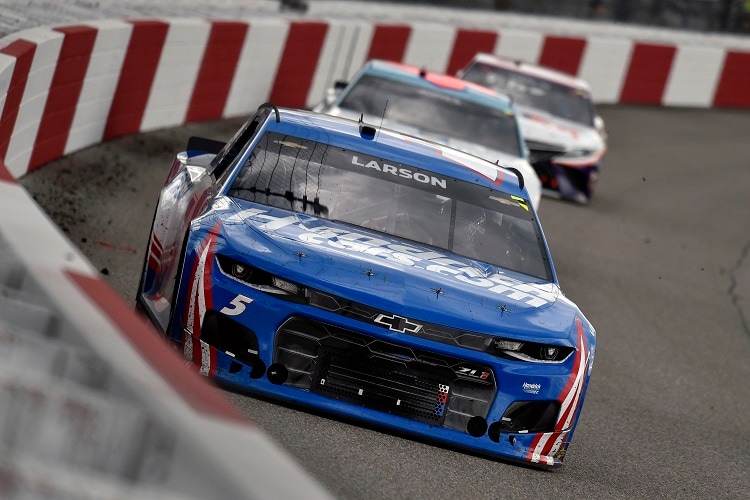 Kyle Larson started sixth in the Richmond 400 on Sunday, but quickly lost positions with a car that had "no grip" off the corners. Crew chief Cliff Daniels called for major chassis adjustments during a lap-30 competition caution pit stop, but the handling did not improve and Larson finished stage one in 23rd.
During the break, Daniels again called for major chassis adjustments to the No. 5 HendrickCars.com Chevrolet Camaro ZL1 1LE. Larson started the second stage 20th and gained several spots before green-flag pit stops began at lap 135. Daniels called Larson to pit road for service on lap 138, but a caution waved four laps later – prior to all the leaders pitting – catching Larson one lap down in 21st. He finished stage two in 23rd.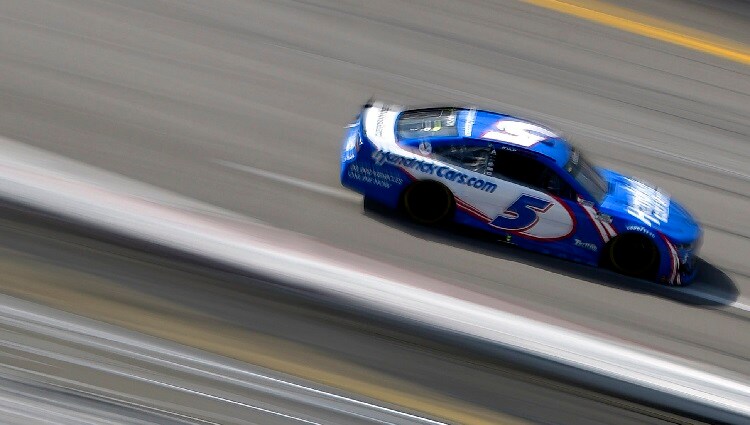 The crew continued to work on the car and Larson made gains in the race to the checkered flag. When a caution waved at lap 377, the 28-year-old was scored 23rd. But the handling was much better on the No. 5 Chevy and, in the final 12 laps, Larson gained five positions to finish 18th.
COMMENTS FROM KYLE LARSON
"It was a struggle today – we were tight in the middle of the corner and had no grip on the exit of the corners. It was frustrating but we fought through it, never gave up and got the best finish we could."