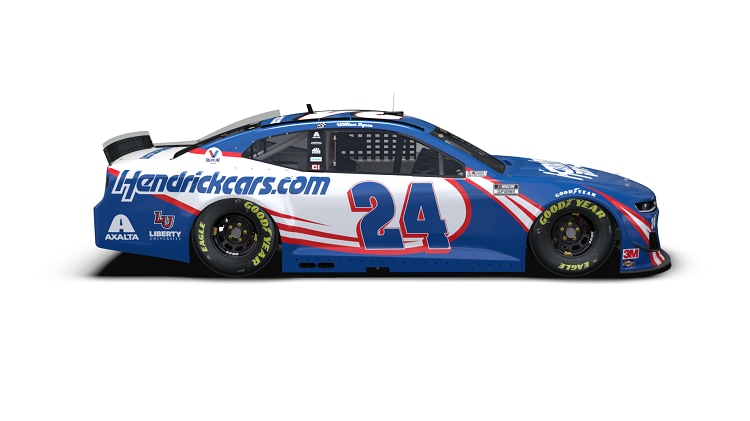 Hendrick Motorsports' own William Byron will be driving a special car near and dear to team owner Rick Hendrick's heart. The driver of the No. 24 Chevrolet Camaro ZL1 1LE will pilot a unique HendrickCars.com scheme from Hendrick Automotive Group for the next three races.
Starting at Talladega Superspeedway this Sunday, fans can see the red, white and blue race car in action. The HendrickCars.com Chevy also will hit the track at the Charlotte roval and at Kansas Speedway.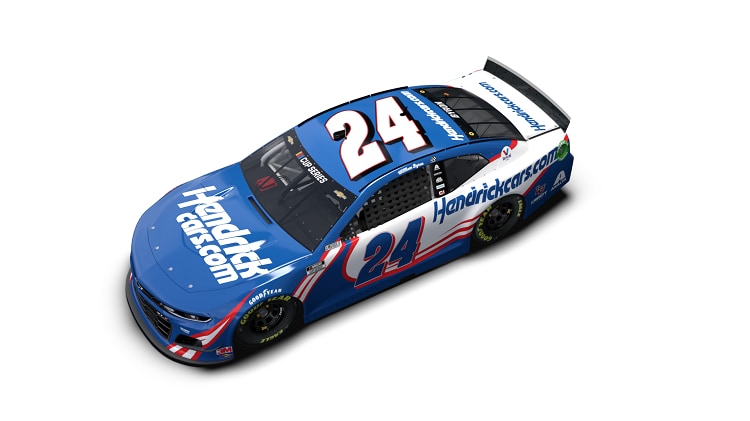 Byron's sleek HendrickCars.com Chevy also pays homage to Ricky Hendrick, who drove a similar scheme when he was driving in the NASCAR Gander RV & Outdoor Truck Series (formerly the Craftsman Truck Series) and the Xfinity Series (formerly Busch Series). Brian Vickers piloted the scheme when he was in the Xfinity Series, as well.
Byron can be seen in action Sunday, Oct. 4 at 2 p.m. ET on NBC for the race at Talladega.