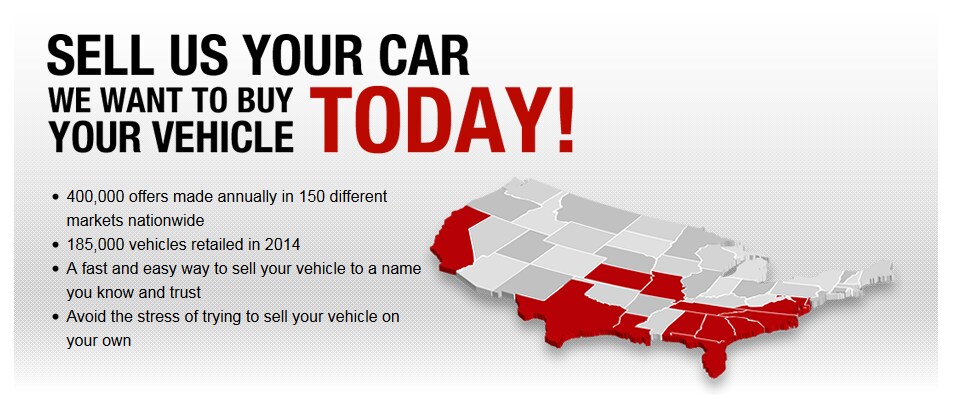 Tip: to properly print the map, please enable "Print Backgrounds" in your browser's print settings.
MEET OUR
PURCHASING TEAM...
All Purchasing Team members are certified and go through and extensive training program
Hendrick has placed dedicated Purchasing teams at the Hendrick Cars locations to better serve you
Experience combined with access to the Hendrick information database guarantees an accurate offer to buy your vehicle today
THE APPRAISAL PROCESS.
WHAT YOU CAN EXPECT FROM US...
Our Purchasing Team will take your vehicle through an extensive appraisal process that examines the following:
Exterior of the vehicle
Interior of the vehicle
Drive your vehicle on a short 1 mile test drive to test your engine, transmission, and 4x4 systems
Inspect for any evidence of Flood, Salvage, and or Frame Damage
Review the CarFax report for a better understanding of your vehicle history
This process allows for a more accurate valuation of your vehicle in less than 30 minutes
Our Purchasing Team will then conduct research based on our available data resources to provide you with the Hendrick offer to buy your vehicle
Our offer to purchase is valid for seven (7) days and comes with a complimentary Carfax vehicle history report
HOW WE DETERMINE YOUR VEHICLE'S
HENDRICK APPRAISED VALUE-
Our offer is based on comparable vehicles, using today's market conditions.
Current supply and demand of your vehicle year, make, model and option packages
Mileage and overall condition of your vehicle's exterior and interior.
Customizations such as aftermarket parts or accessories installed on your vehicle
Any issues that may cause title branding. Such as theft, frame, salvage, or flood damage
We also look at nationwide wholesale auction results and sales history