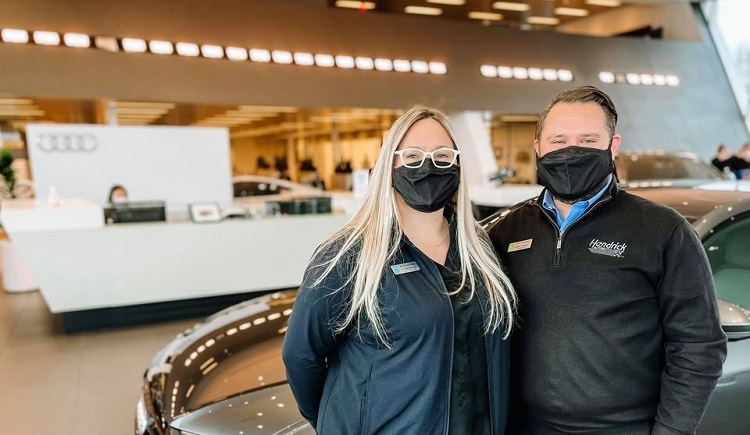 Kristen Bowen, LEFT
Kristen Bowen's Hendrick journey has been 10+ years in the making, and it has led her through every level of the dealership. She started as a receptionist in 2008, but she is now one of Hendrick Automotive Group's newest general managers and an emerging female leader in the industry.
Learning the automotive business from every angle certainly has its benefits. Kristen started working with customers as a receptionist at Hendrick MINI, but she quickly rose through the ranks due to her talent and hard work.
After becoming one of the top sales advisors and business manager at Hendrick MINI, she was selected to help open Hendrick Automotive Group's first Audi dealership, Audi Northlake, as sales manager in 2014.
With the knowledge and experience she gained in each role, Kristen built a solid foundation of success and was recently named general manager of Audi Northlake. And thanks to the strong relationships she's built with teammates along the way, she was also met with a warm welcome from her team.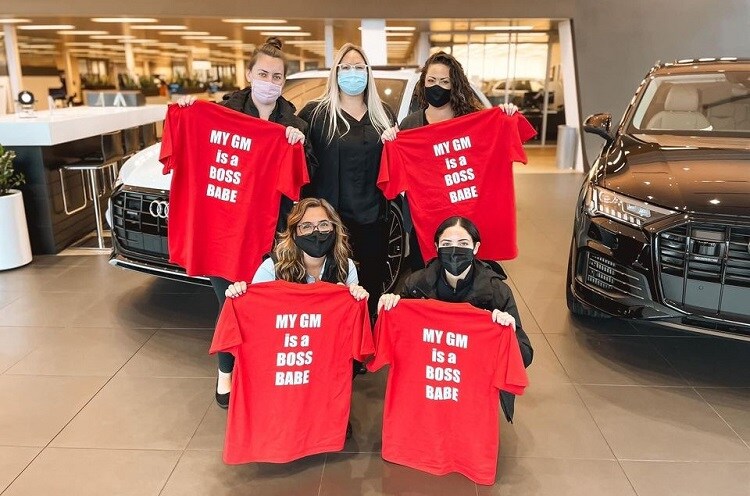 Teammates in the dealership planned a surprise ahead of her first official sales meeting as the new general manager. They ordered and wore custom T-shirts that said "My GM is a BOSS BABE" to show their support and encourage her in the new role.
Hendrick Automotive Group invests in our people and future leaders at every level, and we are so proud of Kristen for setting a wonderful example for more women in the automotive business.